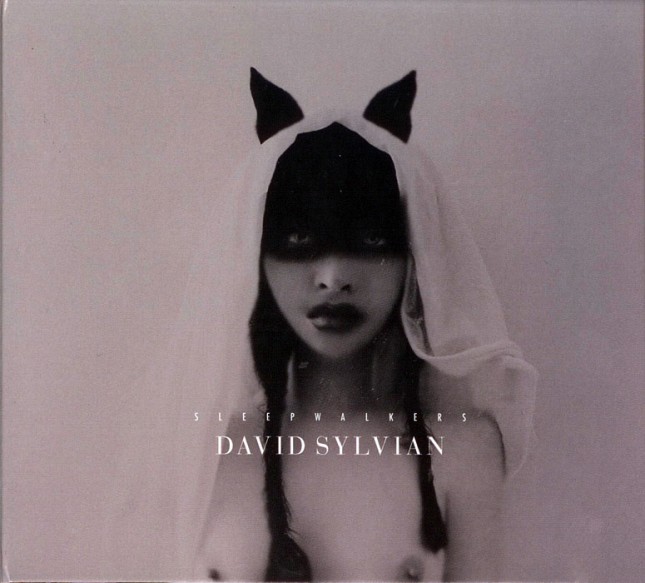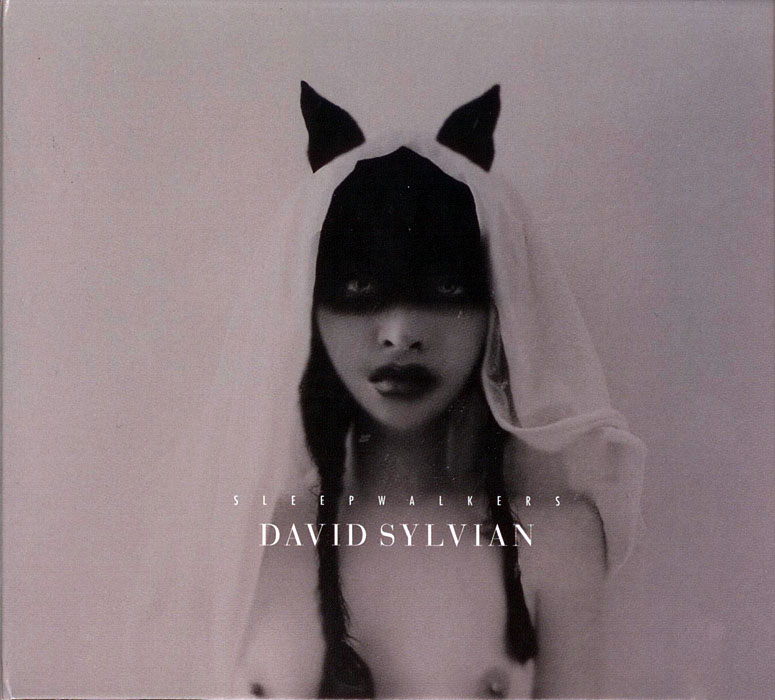 Released at September 27, 2010
Samadhisound sound cd ss020
50999 648240 2 4
Japan: P-Vine Records PVCP-8790
David's compilation of collaborative recordings made over the past decade or so and entitled 'Sleepwalkers' was released on Sept 27th 2010.
A number of the tracks (tracks: 3, 8, 9, 10) have been given a subtle remix by David to bring them in line with his personal requirements while others have been given more obvious updates and changes. All the material has been completely remastered.
The digipak is a really beautiful 6 panel design.
Cover artwork by Kristamas Klousch
Art direction – David Sylvian
Compilation producer – David Sylvian at samadhisound 2010.
Design – Chris Bigg
Mastered by Tony Cousins

My gratitude to my collaborators. Dedicated with immeasurable love
and gratitude to Richard Chadwick. David Sylvian is managed exclusively
by Opium (Arts) Ltd.

Sources (as per liner notes):
1: David Sylvian, 2007.
2: Taken from the EP 'Money For All' by Nine Horses (2006).
3: Taken from the album 'Slope' by Steve Jansen.
4: Taken from the album 'Crime Scenes' by Punkt (2001). Used courtesy of Punkt.
5: Taken from the album 'Chasm' by Ryuichi Sakamoto. Used courtesy of KAB America / Warner Music Japan
6: David Sylvian, 2010. (New track for this compilation.)
7: Taken from the album 'Snow Borne Sorrow' by Nine Horses (2005).
8: Taken from the album 'Slope' by Steve Jansen (2007).
9: Taken from the album 'Coieda' by Takagi Masakatsu (2004). Used courtesy of WK Tokyo Lab
10: Taken from the album '2AM Wake Up Call' by Tweaker (2004). Used courtesy of Waxploitation.
11: Taken from the album 'Snow Borne Sorrow' by Nine Horses (2005).
12: Taken from the album 'Venice' by Christian Fennesz (2004). Used courtesy of Touch.
13: David Sylvian, 2007.
14: Taken from the album 'Cartography' by Arve Henriksen (2008). Used courtesy of ECM Records.
15: Taken from the album 'Bold' by Readymade (2001)
16: Bonus track taken from the limited vinyl pressing of 'Blemish'. David Sylvian, 2003.
Personal note from David on davidsylvian.com:
As many of you will already be aware, despite relatively continuous work on solo albums, I've maintained strong ties with a number of musicians throughout my life and have continued to produce collaborative work in one context or another. The most important of these in recent times has been the Nine Horses project with Burnt Friedman and Steve Jansen. On this new collection, Sleepwalkers, a selection of collaborative work produced over the last decade or so, I've included compositions by Nine Horses as well as more fleeting flirtations and one offs. Neglected offspring. Represented also is long term friend and writing partner, Ryuichi Sakamoto, as well as more recent, but potentially equally productive, partnerships such as Christian Fennesz, Jan Bang and Erik Honor, Arve Henriksen and contemporary classical composer Dai Fujikura. Dai and myself are currently putting the finishing touches on a radically reinterpreted version of Manafon that features original orchestration by Dai and a number of fresh compositions which extend the themes of the original album (after one has abandoned a belief in god, poetry is that essence which takes its place as lifes redemption: wallace stevens), to be released early 2011.
In the meantime, I hope you enjoy the work presented here, personally selected, remixed and sequenced and entirely remastered. These are the orphans, abused, estranged, exotic, migrating from diverse corners of the globe, brought together under one roof which they're learning to share despite their differences.
We contain multitudes. We're nothing if not contradictory.
(Consistency is contrary to nature, contrary to life: Aldous Huxley)
David Sylvian
Gallery
Tracklist