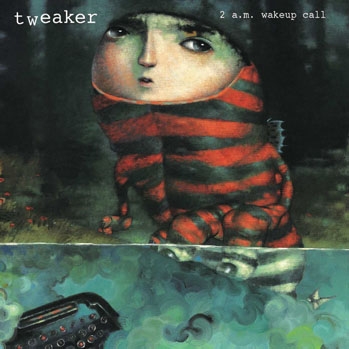 Released at April 25, 2004
Second solo album by Chris Vrenna, a.k.a. tweaker.
ruby (featuring will oldham)
cauterized
worse than yesterday (featuring mellowdrone)
truth is (featuring robert smith)
remorseless
pure genius (featuring david sylvian)
it's still happening (featuring hamilton leithauser)
2 a.m.
movement of fear
sleepwalking away (featuring nick young)
the house I grew up in
crude sunlight (featuring jennifer charles)
all songs produced and performed by Chris Vrenna and Clint Walsh
guitar on "the house I grew up in" by Johnny Marr
bass on "worse than yesterday" and fretless bass on "crude sunlight" by Paul Ill
recorded and mixed by chris vrenna at home in eagle rock, ca
additional live drums on "ruby" and "sleepwalking away"
recorded by rich mouser at the mouse house, pasadena, ca.
executive producer: jeff antebi
mastered by ken lee at ken lee mastering, oakland, ca
album art concept: chris vrenna
album cover painting by joe sorren
additional album artwork by troy moran and jay hou
photography by jonathan rach
The first 700 copies of this album were signed by Chris Vrenna and Clint Walsh (ordering at tweaker.net).
Gallery
Tracklist