Gallery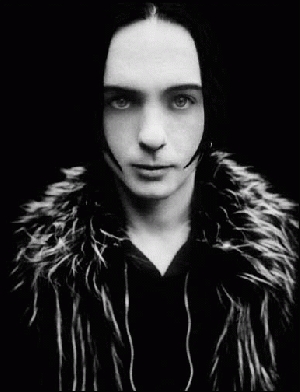 Published at September 1, 2001
Exclusive trophies interview with Chris Vrenna
Tweaker talks – an exclusive interview with Chris Vrenna.
Chris Vrenna (tweaker) has been a prominent figure in alternative music since he began hammering drums and programming beats with Nine Inch Nails. After leaving the band he soon became one of the hottest studio wizards in the business. His credits are vast: David Bowie, Smashing Pumpkins, Marilyn Manson, Green Day, The Wallflowers, Hole, Rob Zombie as well as Xzibit featuring Dr.Dre and Snoop Dogg. In a recent one-month period alone, he provided U2 with their "Elevation (Tomb Raider Mix)" for the summer blockbuster Tomb Raider, and provided remixes for Nelly Furtado, Weezer and Poe. In addition, he produced the recent album for Cold, whose CD is nearing gold status.
The 50-minute EP of "Linoleum," the first single from tweaker, features remixes of the David Sylvian track from Josh Wink, Wamdue Project, King Britt, Teargas & Plate Glass and Paul Leary of the Butthole Surfers, along with rare non-LP tracks. The 12″ vinyl contains remixes from Josh Wink, Wamdue Project and King Britt.
Recorded under the name tweaker, which Vrenna adopted when he began work on this project three years ago, The Attraction to All Things Uncertain will be at long last released this fall. And that's just the beginning: Look for American McGee's Alice, featuring his music for the popular PC game based on the darker side of Alice in Wonderland, later this year. This collaboration between Vrenna and game designer American McGee is a match made in virtual heaven. As the genius behind Doom and Quake, McGee possesses a dark and brilliant vision that perfectly complements Vrenna's sonic imagination. For Alice, Vrenna concocted a haunting score played mainly on toy instruments and sweetened with female choir, strings, and effects.
Trophies.org was floored by the track Linoleum and got interested. We wanted to know more and Chris, a super friendly and helpful artist, was willing to give trophies this exclusive interview.
GH: Who is Chris Vrenna?
CV: I consider myself as a Jack Of All Trades. Ever since I left Nine Inch Nails I spent my time split between producing bands, doing remixes, working on my own music, which is tweaker, and also doing a bit of soundtrack work and the American McGee Alice game. That's another area I'm trying to get into. So, I guess I consider myself very fortunate to have my hands at so many different aspects of making music that it keeps me fresh. It keeps me exited every day when I get to work because every day it's going to be something completely different.
GH: Who or what is tweaker?
CV: tweaker is my solo project I started a few years ago. It was born out of a track I was doing while I was still in NIN for a drummers compilation record called Flyin' Traps, which came out on Hollywood Records, and had so many cool alternative drummers doing instrumental pieces of music (with e.g. Dale Crover from the Melvins, Mike Bordin from Faith No More). I did a track at home in my little kitchen in New Orleans before I owned any gear of my own and I had so much fun doing it and found it very fulfilling and I kind of flipped the switch to continue making music for myself. So when I eventually left the band and moved back to L.A., I set up a little writing room in a spare bedroom and continued with experimenting with music for myself and out that was born tweaker.
And of course over time that has been progressing to what it has become today with all the different people. I view at it as an almost collective of sorts and opportunities to play with my friends and be involved with some of my heroes as I have on this record as well. So, every record I hope, will be different and equally as exciting.
GH: How would you describe your music and would you categorize it?
CV:  I try never to categorize anybody's music. I don't need labels for things. I view my music as melancholy ambient rock. It has lots of influences because I'm influenced by about anything, so there's a little bit of hip-hop, little bits of ambient electronic and little bits of heavy metal and little bits of everything, kind of thrown together that hopefully is conveying emotions. My primary goal was to do instrumental music that hopefully could convey a story and an emotion at the same time, taking it one step further than simple doing experimental music just for the sound of it's sake.
GH: For the Electronic Arts' Alice game, you've made the soundtrack. Can you tell us about this project?
CV: I was approached by American McGee. He was doing a game for Electronic Arts, which is called American McGee's Alice: a kind of dark, gothic, twisted take on the story of Alice in Wonderland and of course done as a third person over the shoulder PC/MAC video game. I had worked with American once before while he was in software in Texas. It was the creator of a Wolfenstein, Doom and Quake and NIN had done the soundtrack for the very first Quake game, several years ago. He looked me up and asked me about possible music for this Alice game and I went and saw the game and the original storyboards and I immediately fell in love with it. I loved the way it looked and just the whole concept of it. So I immediately said yes.
It was a very challenging project because he wanted to remain true to the timeline of the story, which is the 1800's. So I was not allowed to use anything that could possibly sound modern. No guitars, no drummachines, no synthesizers, no flanging chorus effects anything else that sounded like the 1960's. Everything had to sound surreal and twisted, but still had to sound old. So to that end we built a palette of toy instruments: wind-up music boxes, I used female choir, a friend of mine Jessicka from the band Jack Off Jill has a great little-girl creepy voice so she performed a lot of the choir parts for me and some more orchestral stuff and soundscape, sound-effects to create rhythm beds and put together this score for the game with my best friend Mark Blasquez.
After the game was done I went back and did some remixing on some of the tracks and then compiled the soundtrack album to the game which Six Degrees will be releasing at Halloween time this year. It's a pretty good listen and I used dialog samples from the characters throughout the game so if you listen to the various pieces of music and you hear the dialogue, it kind of retells the story from Alice in Wonderland as seen through American's twisted little mind I guess…
GH: In interviews and articles that I've read show that you have a great interest and experience in the technical aspect of making music, like ProTools, computers etc. Are you a musician or programmer?
CV: I consider myself a musician first. I'm a drummer. I started playing drums when I was 6 years old. I seem to always gravitate towards banging on the pots and pans and marching around to the parades on TV. My dad took me to a jazz instructor when I was 6, who agreed to try me out on lessons. So I took drum lessons for 10 years and studied everything where drums would fit. I played theater for 2 years in my hometown Erie where we did Broadway type plays. I was part of the philharmonic for 2 years, I have done classical percussion, I was in drumcore and marching bands, I played percussion for the choir, I did jazz. I played in my original punk-rock band when I was 13, which was kind of a hoot 'cause my dad had to drive me to the punk rock bars and sat at the bar and wait while I played my set and than the bar-runners would kick me out immediately 'cause I was only 13 and he drive me back home, so I could get to school. Growing up, I just focused on about everything because I felt studying all the different types of playing would help in general and coupled that with falling in love with electronic music of the 80's, which is my decade of growing up, turned me into an electronic drummer. I consider myself equally a tech-head as a musician as well.
GH: I've read that for the Alice soundtrack you used a lot of children/ancient musical instruments, a lot of them obtained via eBay. This answers the question about you using the internet.
. what are you using the internet for?
. do buy frequently stuff online?
. ever pretended to be someone else on the net?
CV: I use the internet mostly for email and I love Instant Messenger. I tend to leave it on all day because when I'm sitting at home working in the studio the phone can constantly distract me. My manager and my wife sends messages, so I can multitask a bit so I can respond to them via IM without breaking the flow of my work.
I love email a lot because it's very immediate and I use it for general information gathering. For doing research for a project or any piece of gear or buying a new car what I just did. I intend not to buy a lot of things online. I like going to the mall, I like to walk in the bookstore, the record-store the clothingstore, feel it in my hands take a look at it before I actually plunk down the money.
No, I never pretended to be someone else.
GH: Your album "Attraction To All Things Uncertain" features the track "Linoleum" with vocals by David Sylvian. I understand that you are a long time fan of David's music. Still, how did you decide to ask David Sylvian for the track as both your musical directions differ a lot?
CV: Well I'm a super longtime fan of David, going back all the way to Japan. I had every record on vinyl and when CDs were first invented and the very first CD I ever purchased was Oil On Canvas because I practically worn out my vinyl copy. I found an import and it was the very first CD I ever brought home.
I decided to ask him because he's one of my heroes. If I could make a wish list of people that I wanted to have worked with, he would be on the top. I had my manager contact his manager and basically throw the question out there cold; saying who I was and what I was doing and if he would be interested. His manager said "Sure, why don't you send some music". The track that he ended up choosing (Linoleum), was the one I knew always in the back of my head and my heart, he was going to pick. But I sent 4 or 5 different pieces of music hoping that one of those would click with him as well and maybe would be more open of trying something. Of course he came back and did say 'yes' which completely floored me and he chose the track Linoleum . We had a creative discussion about it and I sent him a ProTool session of the song and he did his vocals in his home studio back on my ProTools session, sent it back to me and there you go….
We come from different backgrounds but not that we are much different. David's work is much more organic and less electronic than mine but I think we both try to do something emotional and try to do something that has an impact on that level with people, so to certain degree I think we're somewhat compatible and I'm ever so grateful that he did it.
GH: What other contributions are on the The Attraction to All Things Uncertain album and Linoleum EP?
CV: Linoleum is the first single, out in America now. I think the album and single will be available in Europe in the first quarter of next year, after the holiday break.
The EP contains several clubmixes of the Linoleum track: Josh Wink, Wamdue Project and King Britt have all done club- mixes. Paul Leary from the Butthole Surfers, who actually mixed the record with me, did a mix and there's a couple of different b-sides on there as well and remixes of those b-sides. It's actually considered an EP here in America because of it's length and number of tracks, but I don't know how that will be translated overseas. it's a differently territory over there as I understand. It's about 50 minutes of music and remixes of that.
And on the record itself there are three other guest vocal songs who were performed by Craig Wedren of the band Shudder To Think, who is also one of my favorite bands of the last decays or so. They are sofar ahead of their time that it's a brilliant rock band and he has a beautiful voice ands did two songs. And Will Oldham also did a song. Then there are pop-ups here and there like DJ Swamp and Petra Haden, who did violins on Linoleum and a couple of other songs, King Buzzo from the Melvins plays guitar on Swamp and Wayne Kramer from the MC5 plays guitar on that song … it's a little bit of everybody, friends. Like I said it's more like a collective and sharing process with everybody on the record.
GH:  What is Linoleum about?
CV: The way I approached all the songs with my vocalists is always the same. The album is loosely telling a story of a character Elliott, who is the picture on front of the cover. It's a painting that I own and is hanging in my living room. Obviously I would never feel comfortable putting words in vocalists' mouth, unless they ask me to, so the way I prefer to work with them is that I told them loosely what my concept and the story was for the entire record and I would send everybody a photograph of the paining with 'that is the cover and that is the character of the record', and approach it more as a movie director. Just by the particular music bed that was chosen I knew approximately wherein the story that piece of music would fall, based on tempo and mood and sound and everything else. So I direct around what they would be going through, what thinking at that time. I think everybody did a brilliant job on that and it was very exiting to see how people would interpret a specific place of the character's mind. And with David if you listen to his lyrics, it's very troubled and pensive. I probably would intemperate it differently than other fans will or even what David intended.
It's left open on a metaphorical level but that's at least how I take it.
GH: How was the Linoleum track constructed? Did David visit your studio?
CV: We just called David and wanted him to hear music and I sent him a few pieces of music to listen to, to give him a vibe of what I was doing in mass and then to give him a selection to possible choose from, maybe one particular musical piece would strike a chord in him that another one wouldn't. But the bed that he actually chose, that became "Linoleum", was the one that I had always thought that he would pick and had hoped he would pick and he did pick! He works at his home studio mostly, so I sent him my ProTool session of my music. And then he mailed me back a ProTool session and then I could insert the vocals back into the original ProTool session at home and continue working on the track from there. So it was a very interesting way to work and that's how i worked with a lot of people.
GH: I understand that there will be a video of Linoleum directed by David Gordon Green.
What will the video be like?
CV: Yes, as of this moment anyway looks like, David will be doing a video. He did a movie called George Washington that was very critically acclaimed here. He was nominated for several of the independent film awards last year. It looks like we will be doing that video. I don't have anything more confirmed on that at this moment unfortunately. But it does look like it will be happening and I am very excited.
It will be more of a montage, sort of imagery, driven video. Not like a lot of the MTV videos. It will be following the more fine art sort of setup that I've tried to carry on with choices of art direction on the packaging and everything else, so trying to keep a consistent theme on that.
GH: What can you tell us about this tweaker project and the expected direction (also in artwork and corresponding objects like the Elliot figure on tweaker.net) and will it be internet supported?
CV: Yes, we're currently building tweaker.net which will be my official site. It will be, hopefully, incredibly fun to look at and with lots of information. You will be able to learn more about me than you would ever wanna know frankly… As time progresses and as we can we will be continuing to build that site with very special things and may offering some special things only through the net and stuff like that. I'm trying to keep a very unified look to the whole product. I really enjoy fine art and I'm trying to maintain a fine-art-look to everything, from choosing the painting that I choose, to license of the cover to the other elements; the packaging itself and the website design and the video. So hopefully that will work and maybe we can see the video on the net…
GH: David has probably a very different audience than NIN or Tweaker. Do you think that The Attraction to All Things Uncertain is a good start for David Sylvian fans to be introduced to your music?
CV: Actually, I think it is a good place for them because it's what I'm doing now. Obviously I left Nails a few years ago and would want to be introduced as myself now and as tweaker. Not that I have anything against my past. I'm very proud of it. I think we accomplished a lot in that 8 or 10 years that I was involved with that from Woodstock and the David Bowie tour. But I think that if people hear my record they will find a hundred things, like David and people like Will Oldham and the style in which I do my very own art now.
I do think it is a good place for David's fans and I hope that at the same time that I can take Nails fans that may not know David's work. And they hear my record and may really fall in love with David's vocal on that track and then go to the other direction and buy some of his records and some of the old Japan and will learn about that stuff as well.
GH: I understand that during the making of the tweaker project there was a lot of changes of record companies when you lost the deal with ALMO Sound and finally found new opportunities at Six Degrees Records. How did this effect you and the tweaker project?
CV: Well, it effected quite substantially actually. I was originally assigned to ALMO, with a great guy named Bob Bortnik who I met in New York. He signed me to ALMO. ALMO seemed like a really great label. It was started by Herb Albert, Jerry Moss, same guys started A&M, 25 – 30 years ago. They sold that out to Polygram and decided to start over and they were signing very eclectic people and their hearts were always in the right place. They were doing it for the love of music, regardless the style. Obviously, they want to have a successful business that didn't impede like what they actually signed in. So I was signed there. The record took several different turns throughout it's life span and it got a little away from what my original intent was although I was still happy with the result at the end of the day and then right as I delivered the record to ALMO was when they went out of business. Jerry decided to fold it into Universal and that then turned into a several month process of me get a release from my label, getting my master recordings back from the label, for me to be able to shop them to other people. That put the brakes on it for quite a while. But it gave me time to mature and to reflect back on that particular process, that particular road and where it got me.
And Six Degrees came along and they seemed to be a natural fit. It gave me an opportunity to rework a lot of the recordings. The ALMO version of the record is substantially different than the final result. I think the final result is a much more cohesive product and much more true to what I had set out to do in the beginning. So I think it all worked out for the best actually.
GH: Before the release of The Attraction to All Things Uncertain you remixed all tracks of the album. Was this an effect of changing record companies?
CV: No. Just to clarify from the last question… I wanted to rework a bunch of the music. It took a path for ALMO that, although it was cool, it got a little away from what my original intent was. I had other guest vocals on it. Burton Bell from Fear Factory for example and the rapper Xzibit. It had much more harder approach, obviously going for commercial rock. Originally it was meant to be this kind of sad ambient record, so when I got the opportunity to rework it, I wanted to backtrack and make it a little more artistic and go more for my heart of what I had originally I had intended to do so. I was just offered an opportunity to do that. I went back in and reworked just about every track on the record a little bit. A couple of tracks are brand new and were not on the ALMO record. Some of them are remixed and some are complete reworkings of songs that previously existed for ALMO. The stuff that didn't make the record will maybe show its face someday as a b-side.
GH: Are there any more tracks involving David Sylvian in the vaults?
CV: No. I wish there were. If there were any more tracks from David, they would be on this record for sure. But I hope that maybe at some point again in the future, we can collaborate again on a different project. That would be a really good thing if we could.
GH: Will The Attraction to All Things Uncertain also be released outside the US and Canada?
CV: Yes, it's being released in the US and Canada on September 18th and it will be released worldwide some time in the first quarter of next year. We're going to setup the US first and then focus on the world territories the first quarter. It will not only be out overseas, but there is a possibility that I will be touring tweaker as well.
GH: Can you tell us something about the artwork of the EP and album?
CV: There is a modern painter named Joe Sorren who is in Flagstaff, Arizona. I like art. I go to art openings and I was at an art opening a few years ago to see different artists and they had a backroom where they had selected works by various people. One of them was the painting that is my cover. The actual title of the painting is "Elliott's Attraction to All Things Uncertain". I immediately fell in love with it and just found an attachment to it that I could not shake. I went back almost every week, just to spend a little time with looking at it at the gallery. Then, once I signed the ALMO deal, I already knew in my head that my record was going to be based around that character of Elliott and around that was going to be the album cover. And that was it. Period.
So, as soon as I signed the ALMO deal, Bob Bortnik went to see it himself and he fell in love with it so much as well, that he actually bought it for me. He said that the painting should definitely be your cover and you should own the painting itself. I had the gallery give my information to the artist Joe Sorren. Joe got in touch with me and I introduced myself and explained what I was doing and asked if he would be open to licensing me that painting as a cover. He said yes and we became friends. It has become a kind of focal point of the whole thing. So, the Linoleum cover is a crop of the main painting. The painting became an inspiration for the whole album.
I would recommend everybody to go to the Joe Sorren site for an overview of his work.
GH: What will your future directions (or plans) be with tweaker?
CV: The immediate plan is prepping tweaker to do a tour and we are tentatively looking for a November tour through the US and once the record comes out overseas, definitely do some touring in Europe and Japan as well early next year. So I've been working on ways to interpret the music live but using the prerecorded vocals of my various guests in a way that is innovative and interesting to watch. We have a motto where, except for the vocal things, that I refuse to have any piece of gear that has a start button on stage. Everything will be performed in a live way. I'm working on that right now and then obviously I'll be working on the next tweaker record. I have some ideas in my head… I know what I want the direction of the new one to be and I have some ideas of guests. I have an idea of what I want to put together but I'm not going to give that away now because I haven't even started it, but we'll be definitely working on that next year as well.
GH: David Sylvian fans were (most happily) surprised with the commissions he has done this year like "Sugarfuel" for Readymade's "Bold" album and now "Linoleum". Both tracks look at a more electronic direction, which is very promising. What are your thoughts on this?
CV: I have not heard the Readymade album but definitely want to hear it (Chris got a copy – GH). I know that David doesn't do a lot of this type of stuff and I just feel very proud, very honoured that he choose me and my music to be one of the ones that he wanted to work with. What can I say….. everyday I wake up happy and amazed and so proud that he did that with me, so hopefully people will enjoy what we did together.
GH: You mentioned that Gone To Earth is still one of your favorite albums. What do you think of David's more recent releases?
CV: I love everything that David puts out. I own every record. We got the last one, the double CD Greatest Hits and which is great just to hear all the different stuff spanning everything.
There's something touching about all of it that is always very emotional and beautiful… I love it all. What can I say? I'm a big, big, big fan.
GH: Would you consider to remix (or tweak) one of David's own, more recent tracks?
CV: I would do that in a heartbeat. I would work with him in any context, at any time, in any place, anyway, anywhere, ever. So, how's that for a blanket statement? I would totally love to do something again.
You know, I even heard that David was going to, possibly, reinterpret Linoleum and going to perform it live during his upcoming tour through Japan and Europe this fall. I couldn't be happier about that. I can't wait to hear what he and his band would do as an interpretation of our electronic song. So, that's very exiting as well. Maybe I can return the favour someday and do something like that.
GH: What is the ultimate goal of your music ?
CV: This record is trying to convey a story and I hope that people can pick up on that. I hope they enjoy it and I hope that it offers them something they want to listen to a record more than once, because I know it's becoming a rare thing these days to find a record that actually means something and that you can find meaning in that makes you want to hear it more than just the first 4 songs, because those are the singles. I hope that people can relate to it and to Elliot. The album is sonically interesting and innovative enough to keep them coming back for repetitive listenings. It may take a couple of listening to get in there and find all the hidden subtexts of some of the musical things that are reoccurring from song to song.
I hope people just enjoy the record. I certainly enjoyed making it. If you make a record that you, as an artist, enjoy listening to, you hope that people enjoy it as well. If so, then nothing else really matters.
2001 www.davidsylvian.net by Gerrit Hillebrand (September 2001)
Special thanks to Chris Vrenna.
This interview would not have been possible with the help of Joop de Jong and Jeff Antebi at Waxploitation and Richard Henderson at Six Degrees Records
Photo Credit: Roxanne Arwen Mills