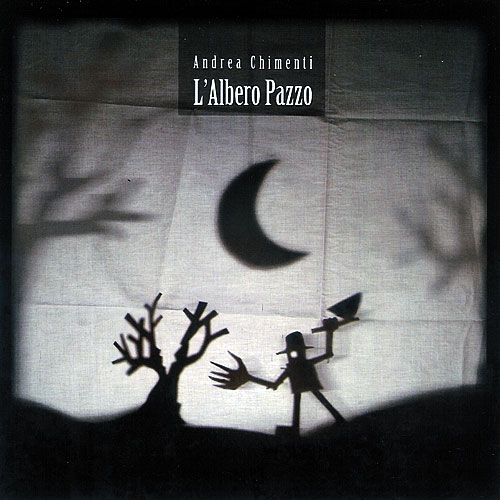 Released at March 26, 2007
Finally the album L'Albero Pazzo by Andrea Chimenti has been re-issued. A chance for people who desperately want the track Ti Ho Aspettato (I Have Waited For You) feauring David Sylvian on an offical CD. This reissue includes new artwork (16 page booklet with lyrics) and all tracks have been remastered.
This album also features a bonus track.
Tracklist:
1. Era il momento
2. Ora o mai
3. Ti ho aspettato (feat. David Sylvian)
4. L'albero pazzo
5. Maestro Strabilio
6. Carta di riso
7. La donna sul fiume
8. Senza un'alba
9. La finestra sul melo
10. Una muta canzone
11. Lasciatemi stare
12. Si dirada la nebbia
13. Il nostro segreto (bonus track)
Gallery
Tracklist