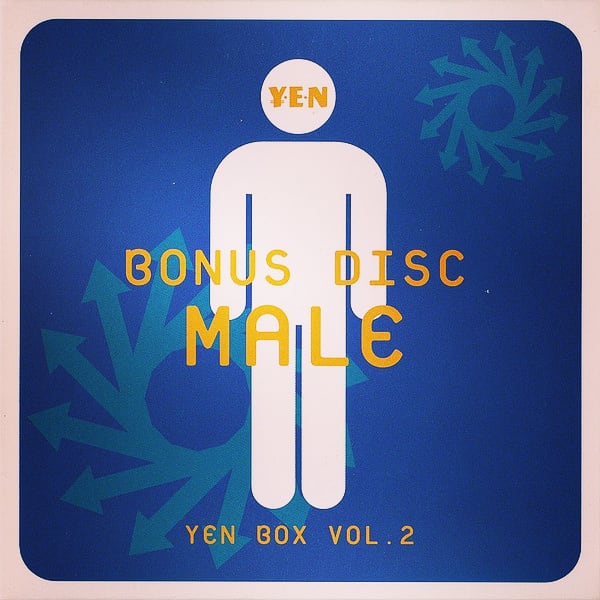 Released at December 18, 1996
1996 ALZZ-13, Bonus Disc : Male (YEN Box Vol.2)
Yen Records – ALCA-5123~5138
Yen Records – ALZZ-13~14
It is said that David sings backing vocals and plays keyboard on the track Cue

One of the concerts from the 1982 Yukihiro Takahashi Band tour was broadcast on Japanese radio and selected tracks from the broadcast were spread over two Yen box sets. Each box consists of 10 CDs plus a bonus discs. The bonus discs of the "Male" Yen Box II features the live track Cue. This track includes a contribution from David, who sings backing vocals and plays keyboard (as you can see in the pictures) and Steve Jansen. David's contribution can't actually be picked out, though.
Although a poor quality recording of the concert has been widely circulated, it was not until recently that I found out about the CD. Unfortunately the Yen boxes are extremely rare and expensive.
CDR (broadcast quality) of the FM broadcasting are known to exist.


Recording: 26.07.1982, Shinjuku Kouseinennkin Hall, Tokyo, Japan.
On the pictures you see the proof that David didn't just sing, he played also the keyboards! Pictures are from the actual concert.
Gallery