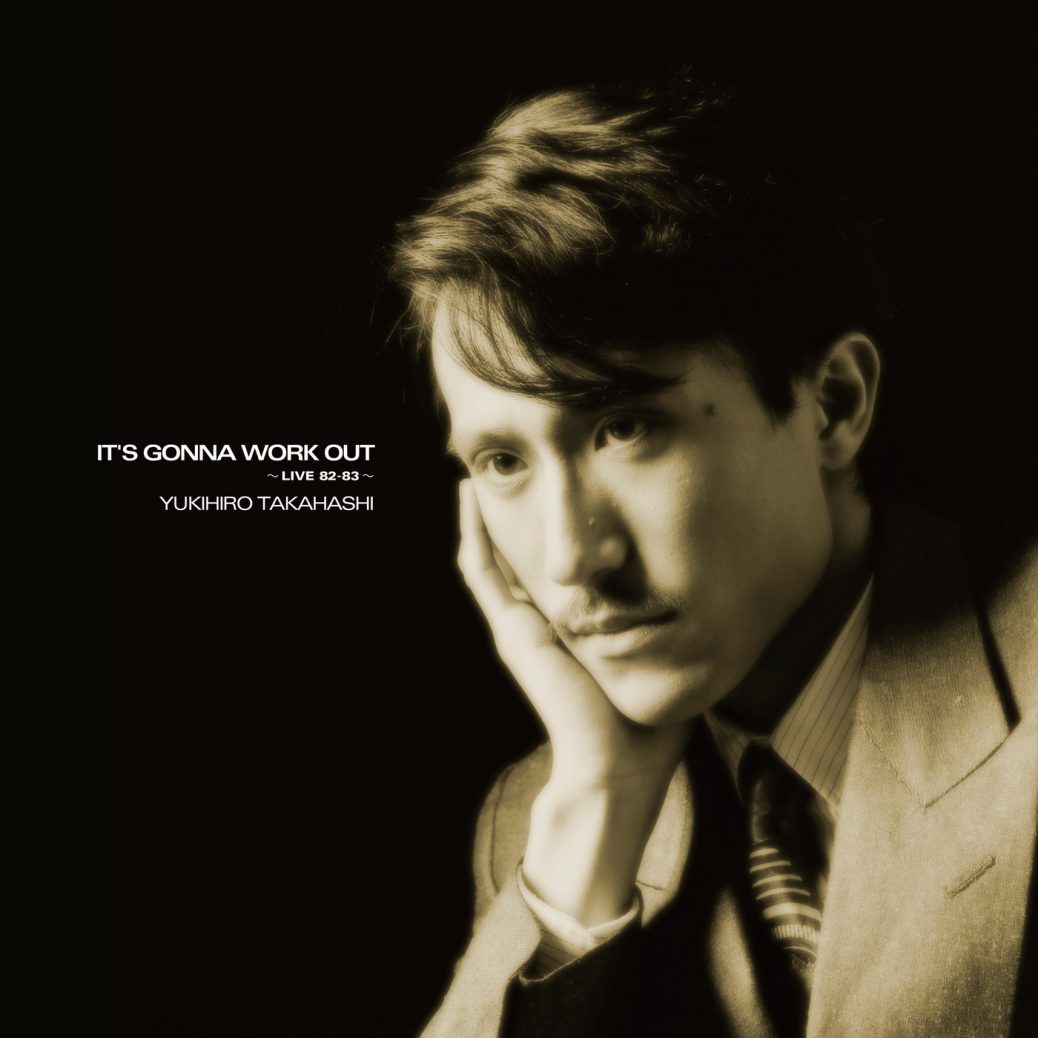 Released at September 12, 2022
Aldelight – MHCL 30731~4
Sony Music Labels Inc.
Aldelight, Sony Music Labels Inc.
One of the concerts from the 1982 Yukihiro Takahashi Band tour was broadcast on Japanese radio and selected tracks from the broadcast were spread over two Yen box sets. Each box consists of 10 CDs plus a bonus discs. The bonus discs of the "Male" Yen Box II features the live track Cue. This track includes a contribution from David, who sings backing vocals and plays keyboard and Steve Jansen on drums.
In 2022 this recording was reissued in this set. Also released as a 3 CD / 1 Bluray set.
Recording: 26.07.1982, Shinjuku Kouseinennkin Hall, Tokyo, Japan.
3 CDs and 1 Blu-Ray video disc, book housed in outer slipcase.
Track 2-1 and the Blu-Ray video content is not included with the download / streaming version of this compilation.
Track 2-8 includes an introduction for David Sylvian, who is not otherwise credited on this release.
Rear cover states Compiled by Sony Music Labels Inc.
There's also a download only version (see artwork) titled Yukihiro Takahashi – It's Gonna Work Out (Live 82-83) which contains the 28 tracks as released on the CD's.
Tracklist
Disc 1&2 Yukihiro Takahashi Tour 1982 What, Me Worry? (New Mix & Mastering)
1-1 What, Me Worry
1-2 It's Gonna Work Out
1-3 School Of Thought
1-4 The Real You
1-5 Disposable Love
1-6 Glass
1-7 Grand Espoir
1-8 Connection
1-9 Now And Then…
1-10 Drip Dry Eyes
1-11 Sayonara
1-12 Flashback
2-1 H (Theme From Club Foot)
2-2 Sports Men
2-3 Key
2-4 Something In The Air
2-5 It's All Too Much
2-6 Extra-Ordinary
2-7 All You've Got To Do
2-8 Cue
Disc 3 Time And Place (2022 Remaster)
3-1 My Bright Tomorrow
3-2 Kagerou
3-3 Drip Dry Eyes
3-4 Flashback
3-5 Maebure
3-6 Something In The Air
3-7 It's Gonna Work Out
3-8 The April Fools
3-9 Happiness Is Happening
Bluray Yukihiro Takahashi Live Selection 83-84 (HD Remaster)
4-1 My Bright Tomorrow
4-2 Kagerou
4-3 Maebure
4-4 Sayonara
4-5 Flashback
4-6 The Real You
4-7 Are You Receiving Me?
4-8 It's Gonna Work Out
4-9 Cue
4-10 Wild & Moody
4-11 Stranger Things Have Happened
4-12 Murdered By The Music
4-13 Disposable Love
4-14 The Price To Pay
Tracklist