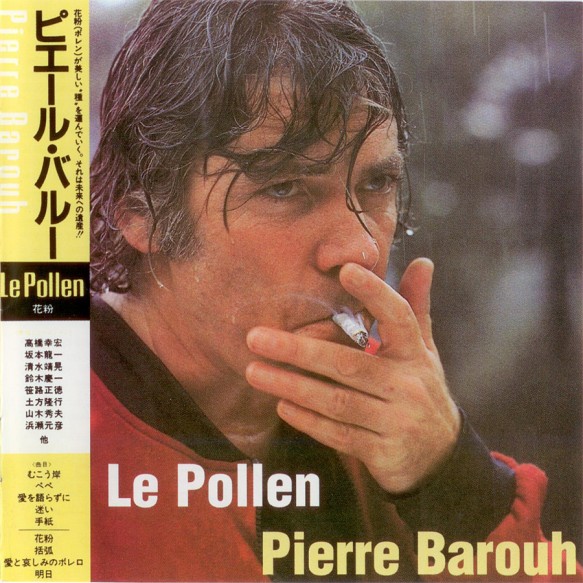 Released at September 21, 1982
1982 Japan Saravah SHL106
1983 France vinyl SHL 1098
2001 France SHL 1066
2001 Japan DENON COCA 11148
2008 Japan OMCX-1211
Very good album featuring track with David Sylvian
Full tracklist
1. L'Autre Rive
2. Pepe
3. Sans Parler D'Amour
4. Perdu
5. La Lettre
6. Le Pollen
7. Parenthese
8. Les Uns Et Les Autres
9. Sans Paul De Vence (*)
10. Demain
11. Boule Qui Roule (*)
Le Pollen: Written by Pierre Barouh and Yukihiro Takahashi
(*) = only on French version
Pictures: The frensh version has the phony obi 😉 It's printed on the 12-page booklet.
On the vinyl version, the obi strip is printed on the record cover to mimic the Japanese pressing.
Get the frensh reissue, it's mid-priced and has bonus tracks compared to the original Japanese release.
Gallery
Tracklist