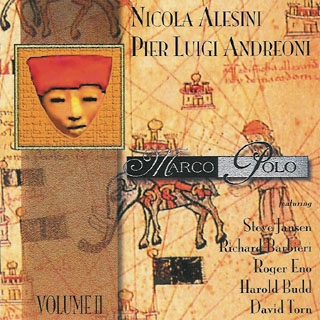 Released at March 2, 1998
1998 Materiali Sonori MASO CD 90073
Multimedia successor of Marco Polo.
Tracklist:
1. Across The Cities
2. Tabriz
3. Indiablue
4. The Valley Of Pamir (2nd day)
5. Khanbaligh
6. Kimar
7. kamandi
8. Erzindjian
9. Tibet
10. I Giovani Cantori Di San Giovanni D'Acri
11. Ritorno A Venezia
12. The Marco Polo Multimedia Track
This multimedia part of the CD, there are alternate versions of Maya and The Golden Way. Unfortunately the tracks are badly sampled. listen to the original remastered samples.
Gallery
Tracklist