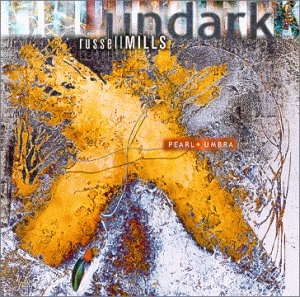 Released at September 27, 1999
Second Undark album, a project by Russell Mills.
Tracklist:
Canyon: Split Asunder
Swallow Chrystals
Rooms Of The Sixteen Shimmers (David Sylvian vocals)
All Wise Fly (pneuma)
Shed Lustre
A Swoon In Amber
Causes Cause Causes
Heaven Dips
Cage Of Air
Golden Hair
All Wise Fly (Grapes And Bones)
Gleam And Drag
The Sylvian track is amazing!!! In fact the whole album is a masterpiece. A lot of great artists involved like Brian Eno, Michael Brook, Robin Guthrie, Harold Budd, Bill Laswell, Peter Gabriel etc…..
Produced by Russell Mills.
Gallery
Russell Mills - Sixteen Shimmers exhibition flyer front

Russell Mills - Sixteen Shimmers exhibition flyer back
Tracklist