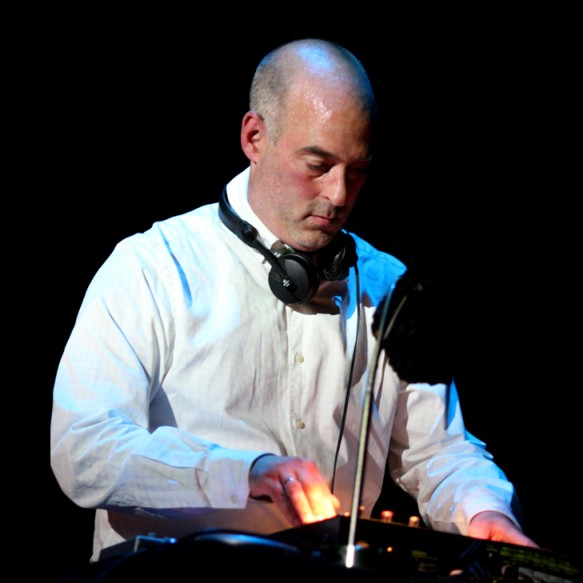 Published at August 15, 2014
Musician, producer from Kristiansand, Norway. Main instruments: Live sampling, programming.
Member of Jon Hassell Group, Arve Henriksen trio, duo project with Sidsel Endresen and trio with Nils Petter Molvr and DJ Strangefruit. Has played with a range of improvisational artists. Four Norwegian Grammys as producer.
Punkt is a range of projects initiated by Norwegian musicians/producers Jan Bang and Erik Honoré.
The musical spheres Jan Bang works in revolve around such luminaries as Jon Hassell, David Sylvian, Brian Eno, Sidsel Endresen, Nils Petter Molvaer and Arve Henriksen. From his work as successful pop producer in the 1990s his creative thrust and pioneering work in developing the concept of live remix- improvising with electronics alongside more conventional instruments and performers – has led today to him being constantly in-demand as producer and performer. In 2005 he launched, together with Erik Honoré the internationally renowned Punkt Festival where Bangs live remix, his own musical instrument, works within the framework of overlapping concerts one being the original, the other the remix. The Punkt brand has already travelled abroad to the UK and has plans to visit Germany and the United States.
Bangs recent recorded work includes the acclaimed CDs Cartography by Arve Henriksen and Jon Hassells Last Night the Moon Came, both on ECM. Recent live performances and tours have included with Jon Hassell to Sidney Opera House as part of Enos own festival and last year playing Carnegie Hall in NYC and Royce Hall, LA.
In November -08, as curator of "Scene Norway during the opening of Kings Place in london – BBCs Fiona Talkington invited Punkt for a three day festival as part of the London Jazz Festival.
Bang was born and grew up in Kristiansand, nurtured by the legacy of his fathers vast record collection, his mothers piano playing and the s ounds of swallows in the family garden. The early meeting between Bang, Erik Honoré and a range of music technology awoke a desire to sound like their musical idols [Sylvian, Eno, Hassell] and a thirst to developsomething unique. The Troms electronic scene and some musical collisions with other soon-to-be famous musicians such as Bugge Wesseltoft and Nils Petter Molvaer set Bang on the road to his status as one of the most innovative and creative musicians working in Norway today.
Jan Bangs solo album .and poppies from Kandahar is due for release on David Sylvian's Samadhisound label.
Gallery