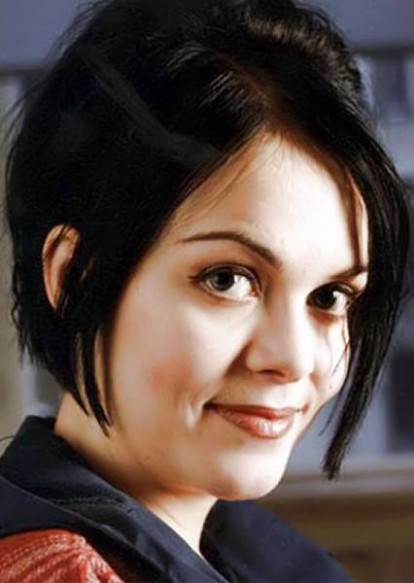 Published at August 15, 2014
Plays: vocals.Born in Stockholm in 1969, Nordenstam took to music early. With both her parents veering towards the extreme Left Wing, she also spent a period in the Young Communist League.
Her father dabbled in jazz, mostly trad and swing, and introduced her to the piano and violin. Wholly taken by the wired genius of John Coltrane, she'd spend hours transcribing his more manic solos for her own use, as well as reworking pieces by Ravel and Satie. By the age of fifteen, encouraged by teachers impressed by her talent and persistence, she was singing a terrifying range of contemporary classical pieces. Still in her teens, she formed her own jazz band, The Flippermen, coming to utterly dominate the more experienced musicians around her.
Seeking to take jazz's famed sense of adventure into other more staid genres and hoping to place that Swedish storytelling tradition in a contemporary musical setting, it was inevitable that she'd eventually go solo. Taking off to an island home/studio outside Stockholm, she threw herself entirely into the recording process, a process uninterrupted by live performances (too painful, too exposed) where tracks could be completed at leisure then left behind, never to be played again as Nordenstam moved remorselessly ever-forward.
Memories Of A Colour
The first result was "Memories Of A Colour" (1991), an LP of almost frightning introspection that combined the simplest of acoustic lines with volatile jazz flourishes, Nordenstam's voice (as with the quieter moments of Cranes' Alison Shaw) part whisper, part cracked soprano, as fraught, vulnerable and affecting as that of a spectral child. The album sold upwards of 20,000 copies for Telegram in Sweden and saw Nordenstam picked up by east/west.
And She Closed Her Eyes
Next came "And She Closed Her Eyes" (1994), a far riskier proposition, where Nordenstam added to her lyrical musings on quietly disastrous or even non-starting relationships tales of suicide, terrorism, sudden death and gradual human decay. Musically, her leanings towards jazz became less pronounced. Shades of country and hardcore folk emerged, even a strange downbeat dance ("Lucky Star" was actually remixed by Steve B-Zet and Recycle Or Die) though all of it evoked a thrilling feeling of absolute solitude.
Sticking to her decision to eschew the live circuit (she has made only one appearance in the UK, a rather traumatic affair at London's Jazz Cafe), and avoiding interviews wherever possible, Nordenstam went straight back into the studio, her only release in two years being a single collaboration with Vangelis. This, titled "Ask The Mountains", was a paragon of understatement in true Nordenstam style, Vangelis violently sytheing down his lush landscapes to create a more appropriate backdrop for her skewed yearning.
Nordenstam has recently directed the video for her own "This Time John", as well as one for the new single from her Steve Albini-produced compatriots Souls.
Dynamite
Stina Nordenstam's new LP, "Dynamite" sees her finally fulfilling her outrageous potential. Profoundly complex, consistently experimental yet mercilessly moving, it's imbued with the spirit of the Beatles at their best in a way the arch-copyists of 1996 will never be. Held together by Nordenstam's exceptional, hypnotic vocal, it's bloodymindedly varied.
The opener, "Under Your Command", has the downward thwack of an acoustic guitar turning to hideous distortion over a crazed clattering of irons. "Greetings From (The Old World)" is the hazy sound of Janis Ian dropping into a Curve cut to their barest essentials, all warped muttering and stomach-churning acid-bass.
"Almost A Smile" is deafened metal, an intimidating rumble and relentless industrial clang, "Mary Bell" (concerning the infamous prepubescent murderess who foreshadowed the terrible case of James Bulger) is a grotesque lullaby of heartbreaking fragility where a lone, all-too-human voice shatters the crisp silence of bleakest midwinter.
Most telling of all is the title track. Here a tiny scratching guitar bursts into backwoods dissonance and tribal thudding previously (and only very rarely) approached by the Violent Femmes. Suddenly it's a hum of string quartet drifting rapidly into a shot of Prokofiev, itself heralding a rush of Yellow Magic Orchestra.
"Dynamite" is nothing short of a revelation. So out-there, so lost, distant and violently intimate, it arrives like a taped message in a bottle, lovingly, desperately cast into waves splintering on the frozen shore. A beautiful thing.
Gallery