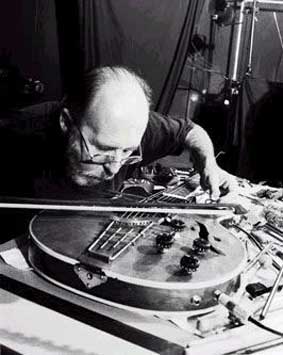 Published at March 16, 1940
Keith Rowe is a co-founder of the english improvising emsemble AMM, established in 1966.
Already in the late 1950s Rowe started experimenting with preparations on the guitar, influenced by the ideas of Marcel Duchamps. In the beginning of the 1960s he has been a member of Mike Westbrooks band until his resolution, never to tune the guitar again, made his resignation from the group unavoidable. Since then Rowe is exclusively playing the "table top guitar" – as a soloist, in AMM and in various other groups.
Gallery