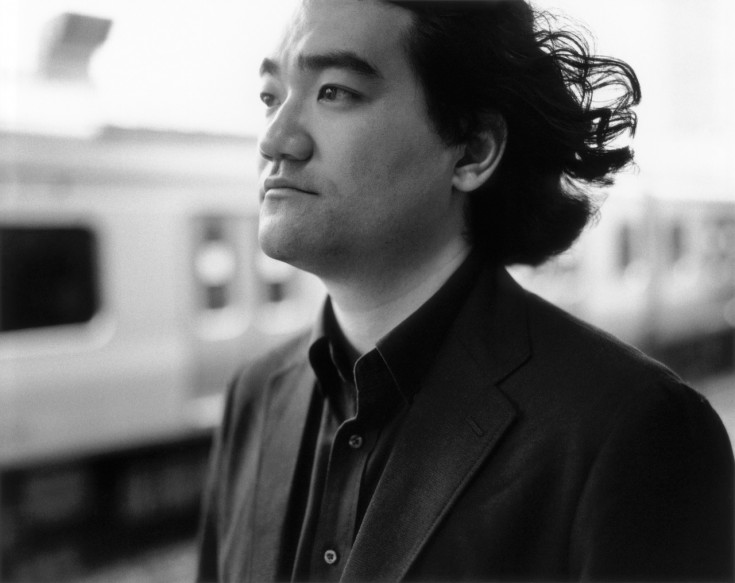 Published at August 15, 2014
Dai Fujikura was born in Osaka, Japan, in 1977.
He came to London at the age
of 15, and studied at Trinity College of Music with Daryl Runswick, the Royal College of Music with Edwin Roxburgh, supported by the PRS, and Kings College London with George Benjamin.
Fujikura gained international recognition by winning a number of prestigious prizes: First Prize in the Serocki International ComposersCompetition
(1998); the Huddersfield Contemporary Music Festival Young ComposersAward (1998); the Royal Philharmonic Societys Composition Prize (2004); Internationaler Wiener Composition Prize (the Claudio Abbado Composition Award) (2005); the Schleswig-Holstein Music Festivals Paul Hindemith Prize (2007); Special Prize from the Giga-Hertz-Award 2008 and, most recently OTAKA prize for "secret forest" (2009), Akutagawa Award for "…as I am…" (2009).
In 2005, "Vast Ocean for trombone, orchestra and live electronics, was performed by the Hilversum Radio Orchestra and Experimentalstudio Freiburg,
in the Donaueschingen Music Days festival, conducted by Peter Etvs. In 2009 "Phantom Splinter" for Wind trio (musikFabrik) and electronics was also
commissioned and premiered there.
Also in 2005, Stream State for orchestra, was commissioned and performed in Lucerne Festival, conducted by Pierre Boulez. This work immediately had further performances in Germany, Austria, Italy and Japan during 2006.
Fujikura made his BBC Proms debut with Crushing Twister, August 2006, a BBC commission for the BBC Concert Orchestra, conducted by Charles
Hazlewood. In the same year, his music was performed at the Chicago Symphony Orchestras Music Now series.
Many of the worlds leading contemporary ensembles and orchestras have commissioned and performed Fujikuras works including Ensemble Modern, The Asko/Schnberg Ensemble, London Sinfonietta, Nieuw Ensemble, Ensemble Recherche, Klangforum Wien, OKEANOS, Ensemble Intercontemporain, I.C.E., BIT20, Vienna Radio Orchestra, BBC Symphony Orchestra, Philharmonia (UK), Berliner Sinfonie-Orchester, Melbourne Symphony Orchestra and Bavarian Radio Symphony Orchestra.
In 2007, "Swarming Essence" for orchestra and electronics was commissioned and performed by Orchestre Philharmonique de Radio France and IRCAM, and in 2009 "prism spectra" for viola and electronics was also created in IRCAM, premiered in Museum d'Orsay.
In 2008 April, one of Fujikura's largest works to date, "…as I am…" for mezzo soprano and large ensemble was premiered by Ensemble Intercontemporain and Lore Lixenberg, conducted by Susanna Mlkki in Cite de la Musique.
In 2009 February, Fujikura's Piano Concerto, "AMPERE" for Noriko Ogawa and the Philharmonia Orchestra, conducted by Martyn Brabbins (co commissioned by Nagoya Philharmonic, Thierry Fischer – conductor) was premiered in London and Nagoya.
Future commissions include: a string quartet for Arditti String Quartet (commissioned by the Wigmore Hall), a recorder concerto for Jeremias Schwarzer, a Double Bass Concerto for the London Sinfonietta, an ensemble work for I.C.E., a solo piano work for Sunwook Kim (BBC commission), 2 works for solo violin (one is for Barbara Lneburg and the other work is for Hae-Sun Kang), "Mirrors" for 6 cellos for Chicago Symphony Orchestra's MusicNow series and projects with David Sylvian.
text and images taken from daifujikura.com
Gallery
Official site