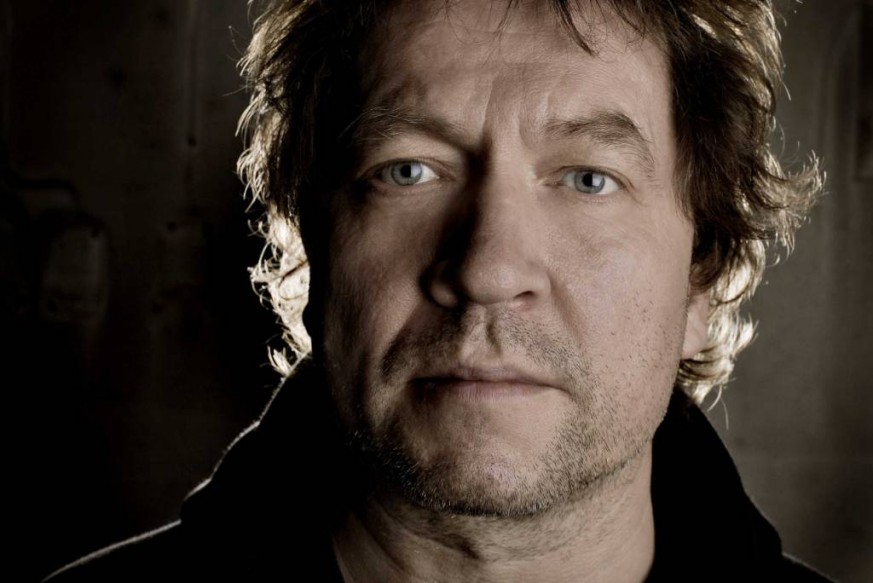 Published at August 15, 2014
Nils Petter Molvaer was born in 1960 in Sula, Norway. Plays: trumpet
Born in 1960 in Sula, a small island off the North-West coast of Norway, Molvaer was introduced to music at an early age by his father, a renowned jazz musician. By the age of 13 he was playing in various pop and rock bands in local venues and dance halls. During this time he played a number of instruments – bass, drums, keyboards – before finally settling for the trumpet. In 1979 Molvaer left Sula to study at Trondheim Conservatory of Music, where alongside his contemporaries he started to get noticed, and in 1981, after two years of studies, he dropped out and moved to Oslo to become a professional musician. At this point, Molvaer had developed a distinct sound and style of playing and was much sought after by leading Norwegian groups and as a guest on other artists' records. Molvaer has eclectic musical influences who he names as Miles Davis, Don Cherry, Billie Holiday, Brian Eno, Joni Mitchell and Bill Laswell. His interest in both acoustic and electric music shows in the ease with which he handles the conventions of pop, rock and funk, alongside those of modern jazz, enabling him to play with fellow musicians, Elvin Jones, George Russell, Gary Peacock and the leading Scandinavian improvisers.
During the nineties he has written original scores for several dance and TV productions as well as for films, including "Frozen Heart" and most recently "L'Invention de l'Amour". Molvaer won international critical acclaim "Jazz Record Of The Year 1998", voted by L.A. Weekly and was rewarded with the prestigious German award "Deutsche Schallplatten 1998"; and this year is nominated for the Nordic Council's Music Prize 2000, Scandinavia's highest ranking music award which follows his Norwegian Grammy.
Molvaer began sketching ideas for "Khmer" back in 1993 initially working on his own with just his computer. The material was further developed through close collaboration with engineer and co-producer Ulf Holand at LydLab in Oslo, and took concrete form in Molvaer's commissioned piece for Voss Int. Jazz Festival 1995, at which point he had made his choice of core musicians: Eivin Aarseth (guitar, decks and samples), Audun Erlien (bass), Rune Arnesen and Per Lindvall (drums) and DJ Strangefruit. "Khmer" was released on ECM in 1997 and became an international success, selling 100.000 albums world-wide. The record also made an impact on the club scene, initiated by remixes from Herbalizer, Mental Overdrive, Rockers' HiFi, Mother Nature's Cloud and Shower Show. Molvaer and his group have played more than a hundred concerts throughout Europe and the US – including major European festivals (Montreux, Roskilde, North Sea Festival, Jazz Baltica, Jazz a Vienne) followed by the JVC Festival in New York, Washington Jazz Festival and Montreal Jazz Festival.
"Solid Ether": Molvaer's forthcoming release took six months to complete and represents a further development of the "Khmer" concept. The main body of material was recorded with his group in Rainbow Studio, and later with co-production support, the record was edited and mixed in close collaboration with Reidar Skaar at 7.ETG, and Jon Marius Aareskjold and Ulf Holand at LydLab, Oslo. Molvaer releases "Solid Ether" on ECM Records from May 8th 2000.
Tour plans for 2000 include Europe (March through to the end of July), moving into Japan and S.E. Asia from September. Molvaer has started his own label, Imprint Records to release his own material (remixes and soundtracks) as well as the work of some of his collaborators. Remixes have already been made by Bill Laswell, TeeBee, Mental Overdrive, Tommy Tee, Illumination, DJ Darknorse and further European and American mixers, including Jason Swinscoe (Ninja Tunes) , Matthew Herbert ( Moloko) are in progress. The first remixes will be issued (vinyl only) from mid May with the remix album in late fall 2000 on Imprint / Universal. NPM / "Khmer" (ECM 1998 – cat. no. ECM1560) NPM / "Solid Ether" (ECM May 2000 – cat. no. ECM1722) NPM / "Solid Ether Remixes (Imprint / Universal – Autumn 2000) Nils Petter Molvaer, Oslo, February 2000 For more information please visit records: ECM – www.ecmrecords.com
Gallery
Official site