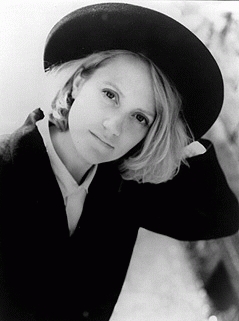 Published at August 15, 2014
Virginia is from a middle class family and was born of twin girls in 1959.
She began as a classical music student who played keyboards for a London band called the VICTIMS OF PLEASURE.Previous to that her only experience playing in public was as a busker.
In 1981 she founded the short lived RAVISHING BEAUTIES with Kate St.John and Nicola Holland,both fellow students.At the same time came her first entry on the Indie charts via the LP "Ballad of Etiquette",credited to RICHARD JOBSON with VIRGINIA & JOSEPHINE.
Virginia was from a famous musical family.Her father,who passed away in 1998,was EDWIN ASTLEY and a noted composer of film & TV music.Her eldest brother JON ASTLEY has been a producer,engineer and at one stage a recording artiste:today he's in charge of remastering projects.
In 1968 Virginia was a bridesmaid at her sister Karen's wedding to PETE TOWNSHEND of the Who:his first daughter EMMA,one of Virginia's neices,is now a recording artiste in her own right.
Virginia's solo career began in 1982 and her first hits were the year after with the single "Love's a lonely place to be" and the LP "From gardens where we feel secure" Throughout the decade she combined a career as a singer/songwriter with one as a session musician:names which began to be associated with her included Richard Jobson/the Skids.Pete Townshend,Vic Godard,Martin Stephenson,Anna Domino,Anne Clark and many others.
Following her album "Hope in a darkened heart" in 1986.Virginia went into a retirement period following the birth of her daughter Florence.who she raised as a single parent.
Her Japanese rebirth began in the 90s with a pair of albums and sessions for Hideaki Matsuoka and the SILENT POETS,where her latest songs are to be found.
Gallery