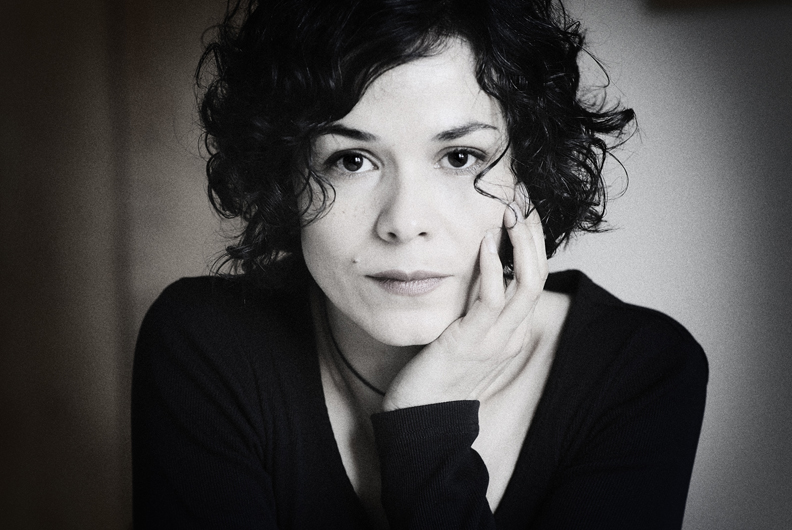 Published at August 15, 2014
Plays: Vocals
Ingrid Chavez has written poetry since her adolescence. Raised in an Amecano-Mexican household, she moved to Minneapolis in 1986 at the age of 21. At the end of 87, she met Prince in a pub after writing to him. A few days later, she was invited to Paisley Park and took part in the sessions of the album Lovesexy, credited as The Spirit Child.
The first sessions for the recording of Ingrid Chavez's debut album took place at the end of the 1987. The idea was for Prince to integrate into music the poems of Ingrid.
At the same time, Ingrid appeared in the Prince film Graffiti Bridge (1990) in which she appears as the love interest.
The sessions for her debut album resumed in March 91. Prince recorded five titles, Elephant Box, Slappy Dappy, Jadestone, Whispering Dandelions and Heaven Must Be Near.  The album was released on September 24 1991 via the Paisley Park label. Called May 12th, 1992, it is a hauntingly ethereal with a kind of soft melancholic feel. Great debut album.
Chavez sued Lenny Kravitz for not giving her credit for co-writing Madonna's Justify My Love. Chavez's style consists of breathy spoken passages over heavy dance beats and this can be clearly heard in the Madonna track. Chavez is quoted as having said that Kravitz didn't write any of the lyrics and only came up with the phrase justify my love. She is also reported to have said that Madonna only changed one line of the entire song. She was finally given credit for the lyrics plus a rumoured couple of million dollars in an out-of-court settlement
Ex-Japan singer David Sylvian was looking for a female vocal singer for Ryuichi Sakamoto's 1992's Heartbeat II single. Around that time Chavez, who was an admirer of Sylvian's voice, sent her debut solo album to his management company, Opium (Arts) Ltd., in London, UK. Listening to the album reportedly convinced Sylvian that she had the perfect voice for the track. Sylvian and Chavez soon married after recording the track.
They lived in New Hampshire (USA) with their son Tinondre and two daughters, Ameera and Isobel.  Sadly, twelve years of marriage came to an amicable yet devastating end. It was during this soul-searching period a time when her sacred creative space was returned to her that Ingrid rekindled in earnest her mystical melding of music and poetry.
Gallery
Official site