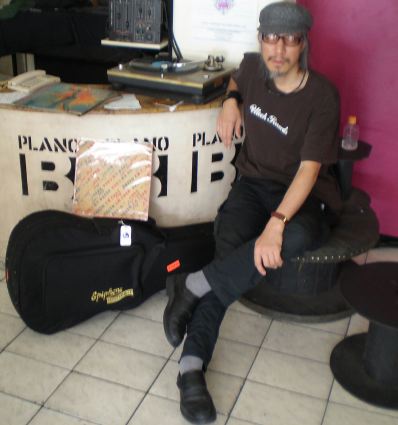 Published at March 13, 1964
Tetuzi Akiyama (born 13 April 1964) is a Japanese guitarist, violinist, and instrument-maker.
Akiyama formed the improvisation group Madhar in 1987, and the classical ensemble Hikyo String Quintet in 1994 (which also included Taku Sugimoto on cello). In 1995, Akiyama and Sugimoto formed a guitar duo, and played at venues in New York City, Chicago, and Detroit. During this time, Akiyama was also a member of Keiji Haino's Nijiumu outfit. Akiyama also formed Sutekina Tea Time (a duo with Takashi Matsuoka) and Mongoose (a trio with Taku Sugimoto and Utah Kawasaki).
In 1998 Akiyama began organising a monthly concert series, The Improvisation Meeting, with Toshimaru Nakamura.
Gallery