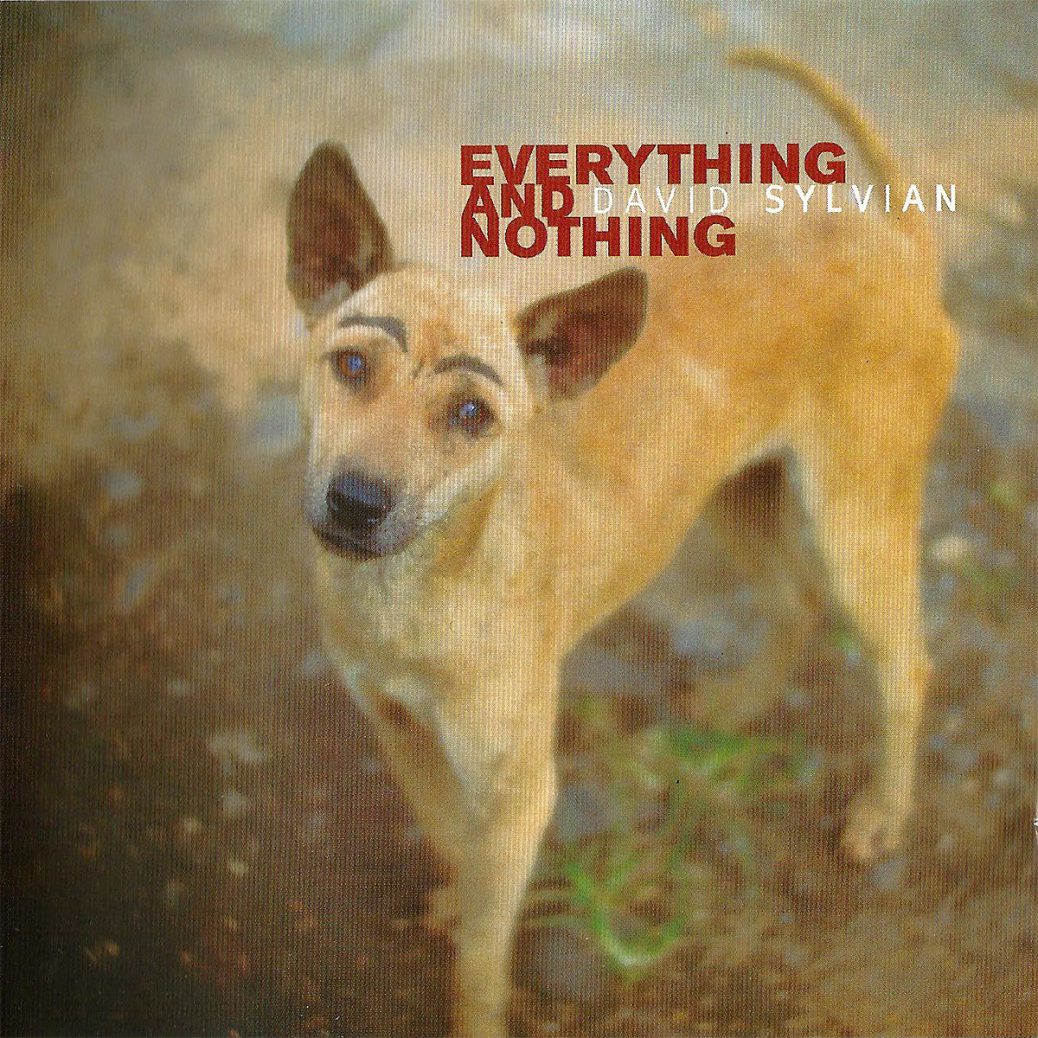 Released at October 9, 2000
2-CD: Virgin CDVD2897
Japanese :Virgin Japan, VJCP 68248
David's greatest hits. Released on a regular 2 CD set in jewel case.
On this compilation the following tracks are remixed:
Heartbeat (Tainai Kaiki II)
The Golden Way
Ghosts (new vocals!)
Weathered Wall
Bamboo Houses
Come Morning
Produced by David Sylvian. Photos: Front by Shinya Fujiwara. Album is dedicated to David's parents, Sheila and Bernard.
The Japanese version was released at November 8th, 2000. Like any other Japanese release this one is important for collectors, mainly because of the obi (this time not so spectacular) and the extra inlay sheets. The Japanese Everything And nothing contains two inlay sheets featuring the regular Japanese critic notes and all lyrics. These lyrics are not checked and authorized as we can see in the very first lyric of The Scent Of Magnolia where the opening sentence is written as: In the cow-dust hour <sic>.
Gallery
Everything & Nothing front artwork

Everything & Nothing disc 1

Everything & Nothing disc 2

Everything & Nothing back case inlay

Everything & Nothing back case inner inlay

Japanese Everything & Nothing credit/lyric sheet page 1

Japanese Everything & Nothing credit/lyric sheet page 2

Japanese Everything & Nothing credit/lyric sheet page 3

Japanese Everything & Nothing credit/lyric sheet page 4

Japanese Everything & Nothing obi
Tracklist
Booklet