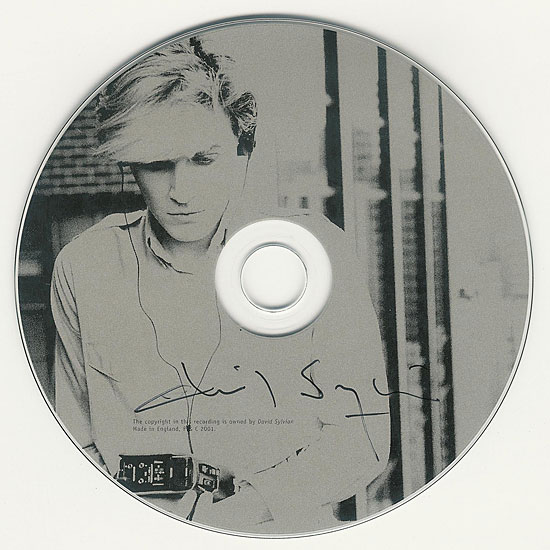 Released at September 1, 2001
cat # 19491 (2001),
cat # 26244 (2002)
Disc was enclosed in the Everything And Nothing Tour 01 and 02 brochure.
 The Song Which Gives The Key To Perfection (vocal track, untitled in this package, verse from The Chandi Path) 5:54
 interview (the majority of the trophies interview) 30:39
Camphor (untitled in this package) 3:08
The vocal track is sung in sanskrit. More info here on the FAQ page.
All tracks written and performed by David Sylvian. In the tour brochure, no titles of the tracks are mentioned. The interview features the majority of the questions as featured in the trophies exclusive "Blow Peoples Hearts Wide Open" interview.
The tour CD of the E&N02 tourbook differs in the interview, where the part of 'not performing in the USA' has been removed.
Gallery
Tracklist