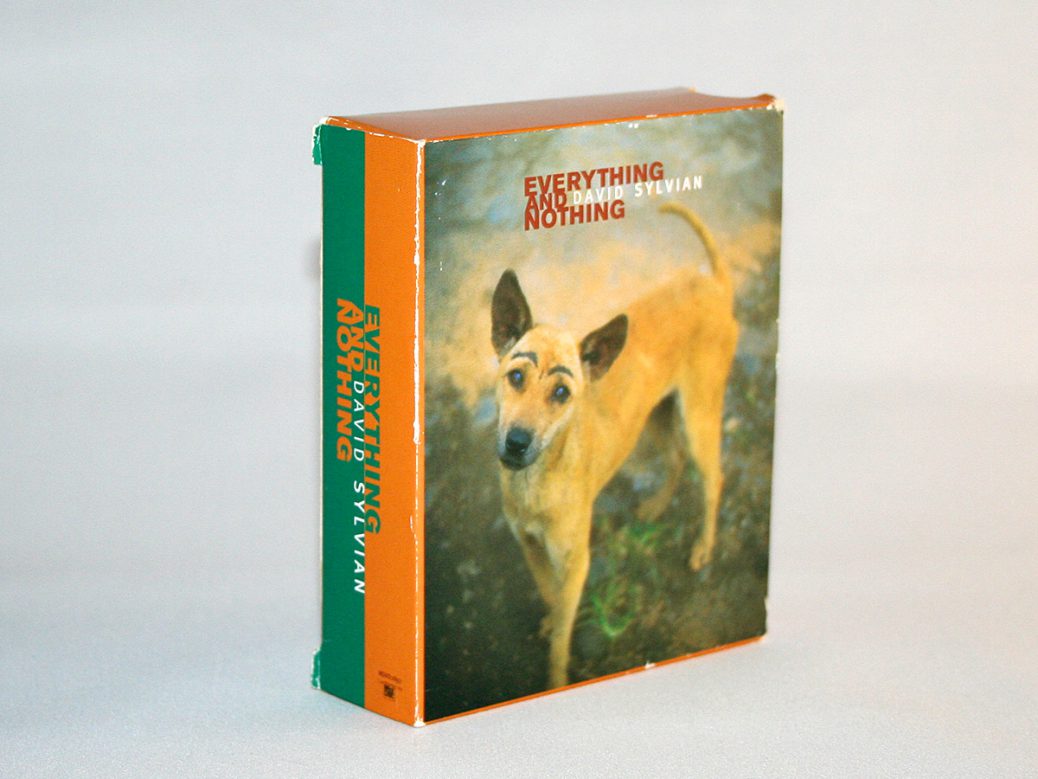 Released at October 9, 2000
© 2000 Virgin Records Ltd
Catalogue numbers of the discs:
MD 1: 7243 8 50018 88
MD 2: 7243 8 50019 87
Virgin ‎– MDVD2897,
Virgin ‎– 7243850017 89,
Virgin ‎– 7243 8 50017 8 9
David's greatest hits was also released as a 2 MD set in jewel cases.
On this compilation the following tracks are remixed:
Heartbeat (Tainai Kaiki II)
The Golden Way
Ghosts (new vocals!)
Weathered Wall
Bamboo Houses
Come Morning
Produced by David Sylvian. Photos: Front by Shinya Fujiwara. Album is dedicated to David's parents, Sheila and Bernard.
Compilation including unreleased tracks & alternative versions from late Japan (1981), Rain Tree Crow (1991) and up to Dead Bees On A Cake album (1999). Many tracks are remixes to the original versions.
Gallery
Everything & Nothing 2MD set front

Everything & Nothing 2MD set with 2 MD cases

Everything & Nothing 2MD set opened cases

Everything & Nothing 2MD set back views

Everything & Nothing 2MD disc 1

Everything & Nothing 2MD disc 2

Everything & Nothing 2MD disc 1

Everything & Nothing 2MD set, disc 2

Everything & Nothing 2MD set, back disc 1

Everything & Nothing 2MD set, back disc 2
Tracklist
Booklet