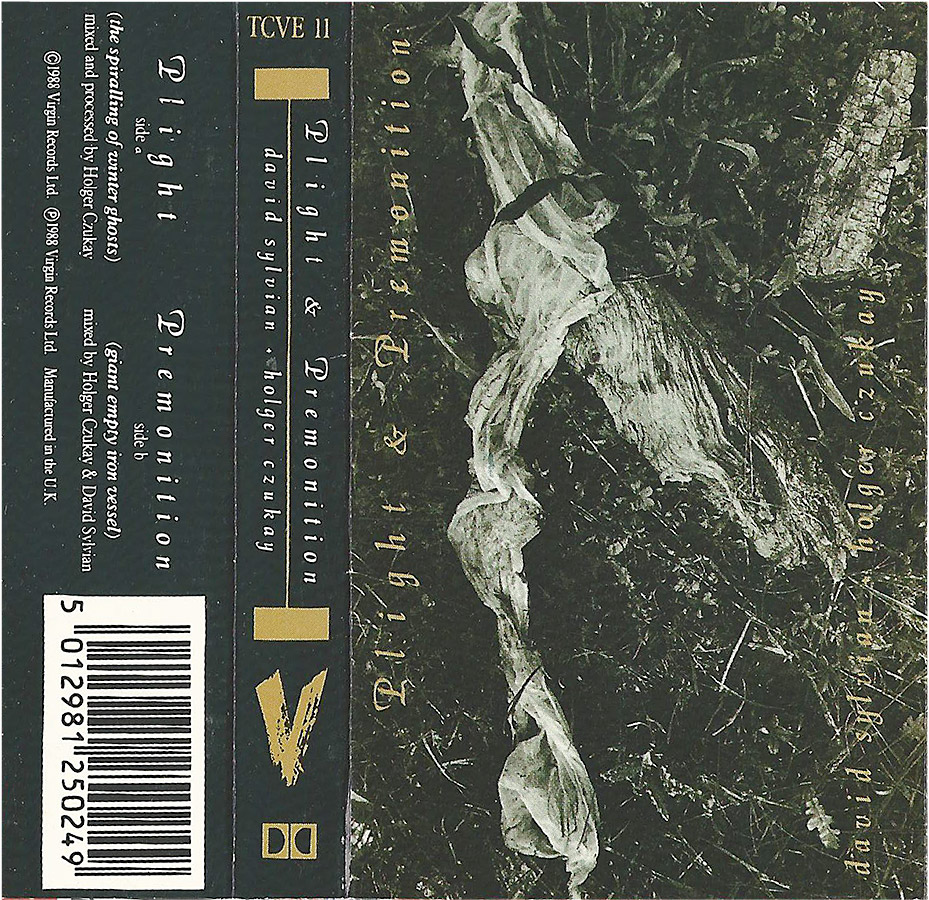 Released at March 1, 1988
Venture TCVE 11
US: 90904-4
Cassette of the first collaboration with Holger Czukay.
Produced by Holger Czukay
Recorded at Can Studio, Cologne, West Germany, 1986-87
"Plight" mixed and processed Holger Czukay
"Premonition" mixed by Holger Czukay & David Sylvian
Recorded winter 1986/1987, but not released until March 1988 because of legal copyright problems.
Design and photography: Yuka Fujii assisted by Icon, London. Artwork: Mekon
Karl Lippergaus: Radio tuning
Jaki Liebezeit: Infra-sound
US mastering by Artisan Sound Recorders.
Two catalog numbers appear on this release: "90904-4" on the tape itself, and "7 90904-4" on the insert.
Gallery
Tracklist