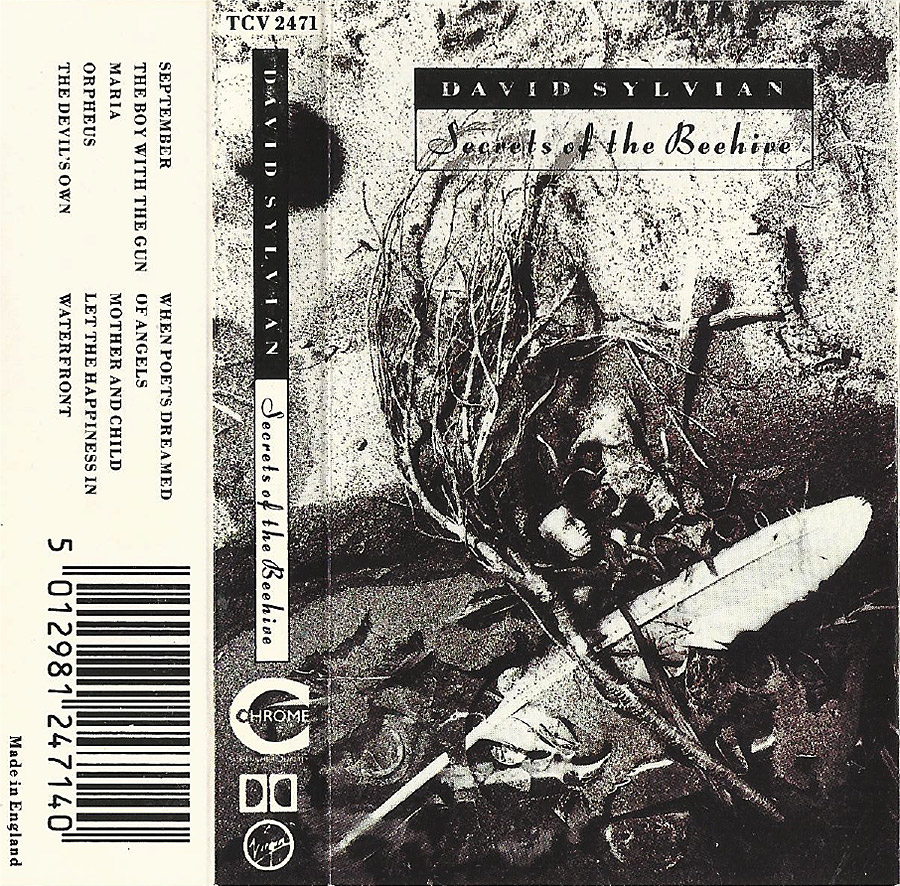 Released at November 7, 1987
cassette version of the third solo album
Third solo album on cassette.
This is the cassette version of Secrets of the Beehive.
Biggest difference with the CD album is the missing Forbidden Colours track.
All songs composed and arranged by David Sylvian.
string(1,2,3,6,9), woodwind(5) and brass(8)arrangements by Ryuichi Sakamoto
orchestral(4) and string(8) arrangements by Brian Gascoigne
Produced by Steve Nye, assisted by David Sylvian
Mixed by Steve Nye, assisted by David Sylvian
Engineered by Steve Nye.
Assistant Engineers: Jean-Jacques Lemoine, Roland Prent, Steve Williams
Recorded: London and Bath, England · Chateau Miraval, Le Val, France
Wisseloord Studios, Hilversum, Holland / Cut by Tony Cousins 1987
Recording co-ordinated by Richard Chadwick, assisted by Catherine Wilson
Insert by 23 Envelope · Still-life photography: Nigel Grierson
Design and typography: Vaughan Oliver / Portrait photography: Yuka Fujii
Thanks to Clive for making this possible.
Gallery
Tracklist