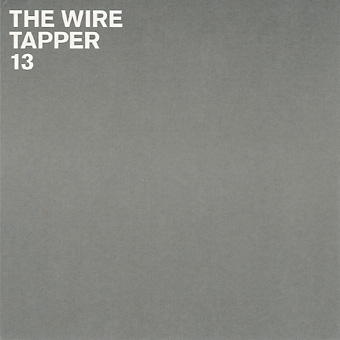 Released at June 1, 2005
Free CD with The Wire magazine June 2005 issue 256
This CD came free with The Wire magazine June 2005 (UK).
On the album there's a track of the Deviationists, called Sweetest Charms. This track uses (unofficially) samples of the Sylvian track Fire In The Forest (w/ Fennesz).
Description:
07 DEVIATIONISTS SWEETEST CHARMS
PREVIOUSLY UNRELEASED (BiP-Hop)
Matthieu Voirin of the French op*ac collective and BiP-Hop label founder Philippe Petit began making music together in early 2004 in Marseille, choosing a name whose French meaning implies desertion in order to highlight a pacifist agenda. As Deviationists they move sideways from their more accustomed electronica strategies, enriching their sound with the help of Marien Kaeffer (vocals), Chris 'Same Actor' Cook (dulcimer), Sebastien Raimondo (self-made instruments), Francois Richez (guitars) and Francoise Basset (cello).
Full tracklist:
01 HANNE HUKKELBERG – EASE
02 MANDARIN MOVIE – THE GREEN GIRAFFE
03 ALEXANDER HACKE – SONNTAG
04 MATT ELLIOTT – WHATS WRONG
05 JUANA MOLINA – SALVESE QUIEN PUEDA – JUANA'S EPIC RE-VERSION (EDIT)
06 PICASTRO – TOW-TRUCK
07 DEVIATIONISTS – SWEETEST CHARMS
08 KID 606 – PHOENIX RIDDIM
09 ARIEL PINK'S HAUNTED GRAFFITI – JULES LOST HIS JEWELS
10 MJOHN SURMAN – WAY BACK WHEN PART 4
11 NICK CASTRO – SUN SONG
12 JUNKBOY – SHADOW AND ACT
13 AKINORI – RED FIELD
14 CURRITUCK CO – SLEEPWALKING I
15 BOMBAY 1 – MORE THAN EVERYTHING
16 PAJO – WAR IS DEAD
17 CRIMETIME ORCHESTRA – LIFE IS A BEAUTIFUL MONSTER
18 PORT-ROYAL – FLARES PT 3
19 FOVEA HEX – DON'T THESE WINDOWS OPEN? (TRUE INTERVAL OFFERING)
20 TU M' – WHAT YOU SAY
Gallery