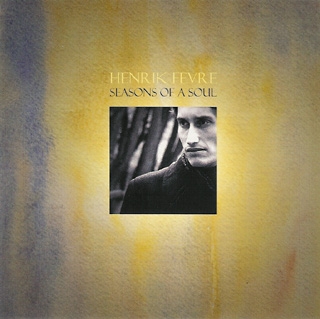 Released at April 18, 2002
Matchman Record, Opium (Arts) Ltd.
Matchman Record MATCHCD001
Four poems by David Sylvian are set to music on this album.
Henrik's Seasons of a Soul (CD formerly known as A summer can change everything), officially released on his own label Matchman Records
The 4 Sylvian related tracks "Nagarkot", "The colour of Roses", "Lilith" and "Ride" (lyrics by Sylvian, music by Fevre) are reworked and remastered. The remaining 8 titles are all written by Henrik Fevre.
Sylvian has actually heard this album and given his permission to the use of his lyrics, though on a limited basis of only 500 copies. All music was written prior to Sylvians own release of "Ride", so the two recordings have nothing in common except for the lyrics.
Tracklist
1. Matchman In The Rain
2. Out Of My Hands
3. Daylight Comes
4. Crashed
5. Seasons Of A Soul (4 part track)
6. Airman
7. The City
8. Nagarkot *
9. Lilith *
10. The Colour Of Roses *
11. Ride *
12. Circle Of Unity (Song For Silje)
* lyrics by David Sylvian.
Gallery