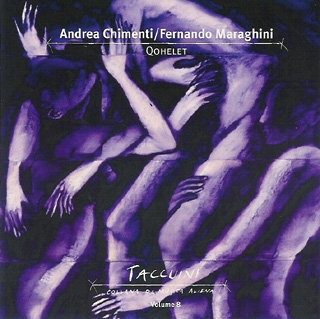 Released at February 1, 1997
The track Ti Ho Aspettato on this album is an acoustic version by Andrea Chimenti.
Tracklist:
1. L'Albero Pazzo
2. Pantheon
3. Io Non So Chi Sono
4. Foglie Secche
5. Naxos
6. la Fonte Del Rimorso
7. L'Arrivo
8. Meravigliosa Fine
9. Cio Che E Stato Sara
10. La Curva Del Fiume (Emmanuel)
11. Ti Ho Aspettato (Chimenti, Sylvian)
12. Carti Di Riso
13. Una Cosa Nuova
14. Con Me Stesso
15. C'e Un Temp
16. L'Angelo Dell' Anima
17. Quando Gli Angeli Ci Trovano
18. Era Il Momento
19. La Curva Del Fiume
20. Guida All' Ascolto
Thanx goes to Giuseppe Gravino, for friendly with accurate and thourough information on Andrea Chimenti and Fernando Maraghini.
Gallery