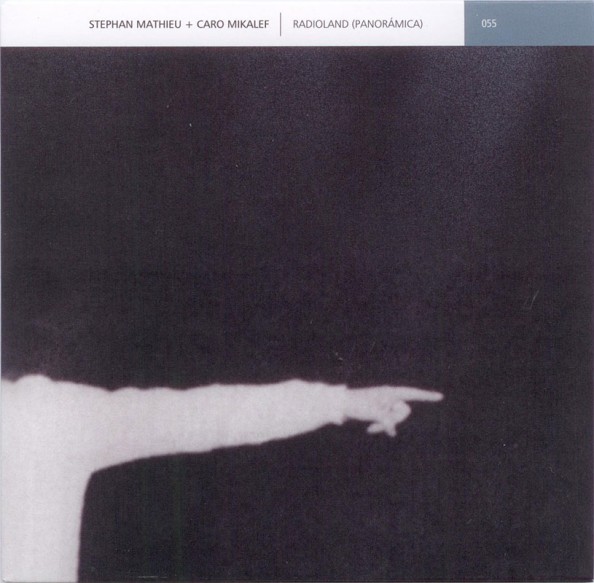 Released at February 6, 2012
Highly recommended work by German artists Stephan Mathieu & Caro Mikalef. This sound track was played at David's Glowing Enigmas exhibition.
Limited edition of 500!
After 2011's quickly sold-out edition Remain (LINE_047), Stephan Mathieu returns to LINE with a majestic new collaborative live work with Argentine artist Caro Mikalef.
Radioland (Panormica) is originally audiovisual piece commissioned by Wili Peloche and Martn Borini for Panormica,performed live on March 11, 2011 at Espacio Fundacin Telefnica Buenos Aires with a setup comprising two Fender Twin amps, an Ampeg SVT-810 and a 21 x 4m video projection.
Tracklist:
1. Radioland (Panoramica) 40:40
Caro Mikalef: Columbia Phonoharp, Ebows
Stephan Mathieu: Radio, processing
Recorded live at Panormica, Espacio Fundacin Telefnica, Buenos Aires on March 11, 2011.
With thanks to Wili Peloche and Martn Borini.
Photo collage by Caro Mikalef
Published by TouchMusic (MCPS)
Order it here!
Radioland intro:
Radioland Endsequence:
Official
Gallery