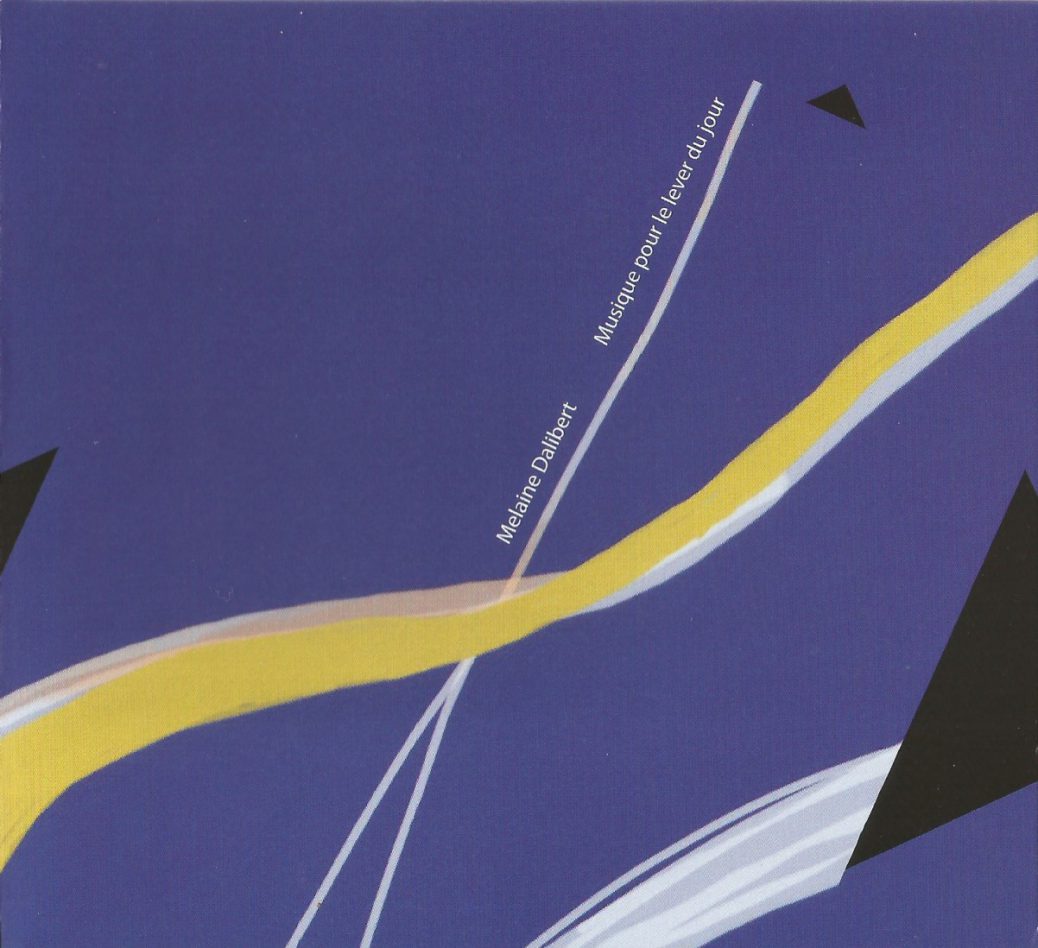 Released at July 9, 2018
David Sylvian provided artwork for this release on Yuko Zama's elsewhere label.
Four panel wallet, artwork by David Sylvian, design by Yuko Zama. Limited Edition of 500.
Tracklisting:
Musique pour le lever du jour (1:01:33)
To Stéphane Ginsburgh
Melaine Dalibert – piano and composition
recorded by Melaine Dalibert in Rennes, France in March 2018
mixed and mastered by Taku Unami
artwork by David Sylvian
design by Yuko Zama
produced by Yuko Zama
executive produced by Jon Abbey
from the release notes:
"Melaine Dalibert (born 1979), a French composer/pianist, has been increasingly recognized for his compositional piano works as well as his interpretations of works by Gérard Pesson, Giuliano D'Angiolini, Tom Johnson, Peter Garland and many others. Trained as a classical pianist in Rennes (where he teaches now), Dalibert studied a large repertoire of contemporary composers' works at the Paris Conservatories. Being involved with experimental music at a young age, Dalibert found a way to compose music through mathematical concepts.
Fascinated by natural phenomena which are both expected and unpredictable, and also inspired by the work of the Hungarian-born French media artist Véra Molnar, Dalibert has developed his own algorithmic procedures of composition which contain the notion of stretched time evoking Morton Feldman, minimal and introspective, adopting a unique concept of fractal series. His piano music has been released on two recordings to date: Quatre pièces pour piano, self-released in 2015, and Ressac, issued by Another Timbre in 2017.
'Musique pour le lever du jour' (the title meaning 'Music for The Daybreak') was composed by Dalibert over two years and completed in 2017, with the concept being an 'endless piece' with no beginning or no end. This one-hour piece adopts slow tempi, leaving meditative space for long resonances in which pentatonic coloring gradually modulate in all tones, resulting in complex layers of direct tones, overtones, and prolonged reverberation, all organically subliming into rich sonorities with incredible harmonic clarity."
Yuko Zama, facebook, June 2018, on the first two elsewhere releases:
"I would like to express my deep thanks to: all the musicians on these two albums for their great music, Taku Unami, for his brilliant mixing/mastering with his deep commitment to both projects with a willingness to go one step further to pursue the perfection. David Sylvian, for his beautiful artworks on the covers and constant support/artistic input as a co-producer, whose keen eyes for design, great ears for music, honest words and deep heart for record production were enormously encouraging. Last but not least, Jon Abbey, for motivating me to start my own label and for his valuable advice from his 20 years experience as a record producer. And thanks to all of them for their patience to keep up with my craziness all the way through. (Now I can finally have a good sound sleep…)
– Yuko Zama"
bandcamp
Gallery