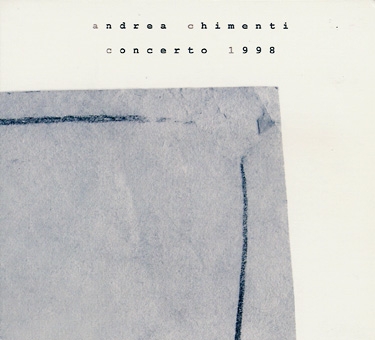 Released at August 1, 2004
2004 Santeria and Andrea Chimenti
The track Ti Ho Aspettato on this album is a live version by Andrea Chimenti.
Ti Ho Aspettato live
Tracklist:
1. Naxos
2. Era Il Momento
3. Ora O Mai
4. Carta Di Riso
5. Maestro Strabilio
6. Koincobes
7. Escluso Il Cane
8. Io Non So Chi Sono
9. l'Albera Pazzo
10. La Finestra Sul Melo
11. Ti Ho Aspettato
12. Si Dirada La Nebbia
13. Io Non So Chi Sono
Beautiful album, released by Andrea himself.
Recorded live at Teatro di Vicchio, featuring Massimo Fantoni and Francesco Tomei.
Mixed by Guglielmo Gagliano, assisted by M. Fantoni @ Wander Studios in Arezzo.
Produced by Roberto "Breda" Bardelli.
Gallery