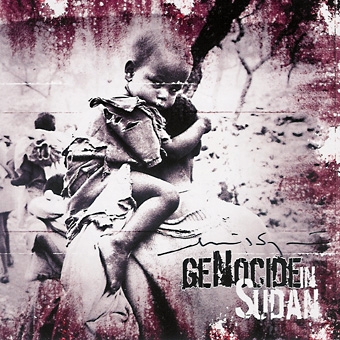 Released at January 17, 2005
waxploitation 80119-01202-2
Waxploitation Records released an album of which all of the proceeds will be donated to UNICEF and the UN Refugee Agency, who are actively working relief in that region.
Waxploitation Records released its Genocide in Sudan CD which includes songs donated by artists including David Sylvian, System of a Down, Jill Scott, Gorillaz, Yoko Ono and Jurassic 5 amongst many others.
On Januari 17th 2005, Waxploitation started an all-star online auction via eBay. David Sylvian signed about 10 of these CDs. On the picture you can see his autograph. Waxploitation can acknowledge the authentity.
Tracklist:
1. System of a Down- Nguns
2. Thievery Corporation feat. Sleepywonder- Truth and Rights
3. Kinky- Five Rooms
4. Bad Religion- Live Again (The Fall of Man)
5. Jurassic 5- High Fidelity
6. Gorillaz- Tomorrow Comes Today
7. The Pretenders- Complex Person (remixed by Novel & Jones)
8. Rise Against- State of the Union
9. X-ecutioners – Don't Believe The Hype 04
10. Danger Mouse and Murs- Paint By Numbers
11. Jill Scott- Try
12. Angelique Kidjo- Conga Habanera (remixed by Jez Colin)
13. Mark Farina – Movin' Left
14. Antibalas Afrobeat Orchestra- R.O.C.
15. Toots and the Maytals (featuring Bunny Wailer)- Take A Trip
16. Dj Spooky that Subliminal Kid (featuring Lee "Scratch" Perry)- Dubtometry (remixed by Alter Echo)
17. Tortoise-Five Too Many
18. Teargas & Plateglass- Arkhangelsk
19. The Nightwatchmen- Let Freedom Ring
20. Tweaker featuring Jennifer Charles- Crude Sunlight
Gallery