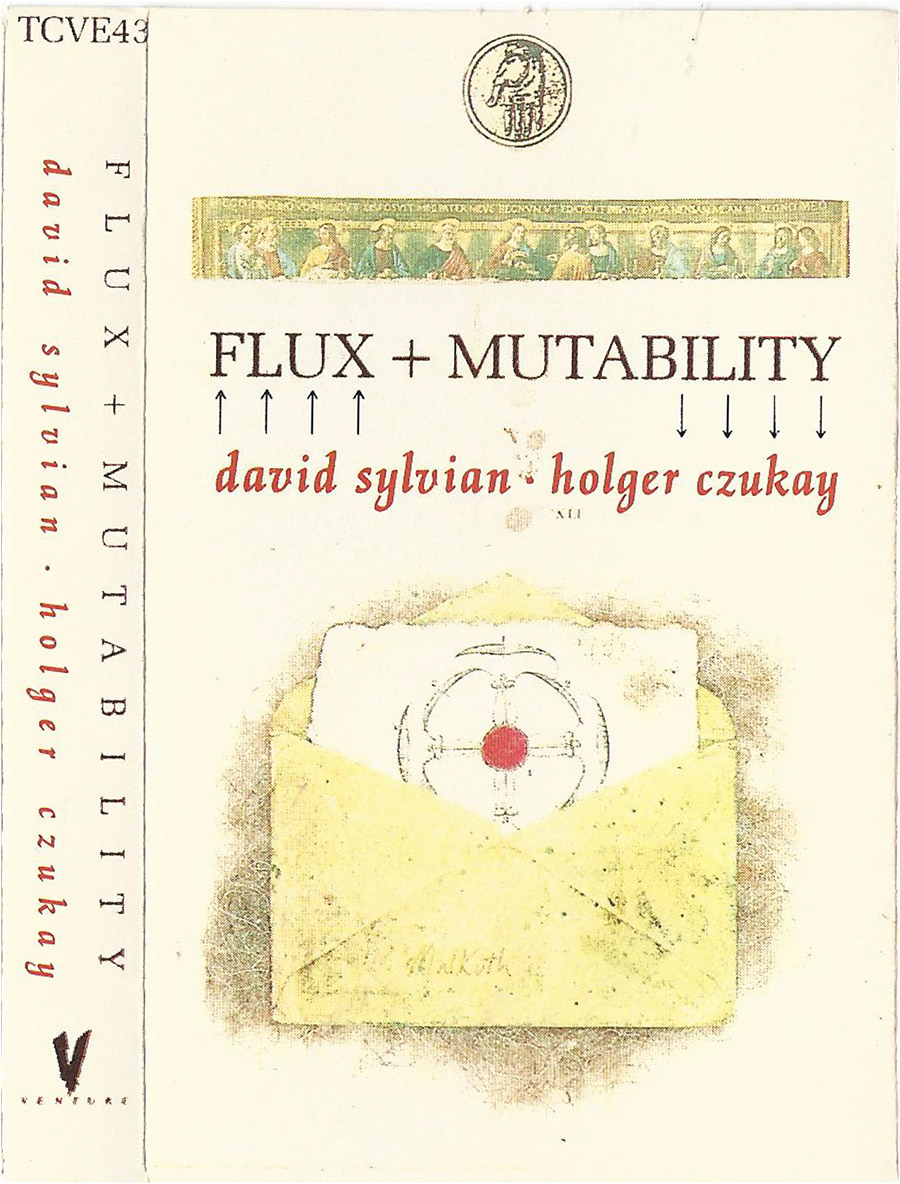 Released at September 1, 1989
Virgin, Venture TCVE 43, Italy: Virgin Venture Dischi SRL TCVE 43
cassette version of his second collaboration with Holger Czukay.
Side A
A Flux (A Big, Bright, Colourful World) 16:52
Flugelhorn – Markus Stockhausen
Guitar – Michael Karoli
Guitar, Bass, Radio, Dictaphone, Voice – Holger Czukay
Guitar, Keyboards – David Sylvian
Percussion – Jaki Liebezeit
Voice – Michi
B
Mixed By – David Sylvian , Holger Czukay , Ren Tinner
Side B
Mutability ("A New Beginnings Is In The Offing") 21:02
African Flute – Jaki Liebezeit
Guitar, Keyboards – David Sylvian
Mixed by DavidSylvian, Holger Czukay
Composed and produced by Sylvian/Czukay
Engineerd by Holger Czukay
Technical advice and assistence Rene Tinner
Buzzes and fluctuations recorded live at Can studio december. 1988
Buzzes and fluctuations recorded live at Can studio Dec 88

Art direction Sylvian/Fujii
Cover art photography and design Yuka Fujii
Front cover photography by David Buckland
Published by Opium (Arts) Ltd./Spoon Music
The Italian release uses the same catalogue # as the UK Version. As seen on the images, there is the traditional 'Rubber Stamp' on the spine which is normal practice for Italian releases. The cassette tape is manufactured in 'see-through' plastic with track details printed in white. The inside of the sleeve is laid out differently compared to the UK version; track information & credits are listed on the right-hand side of the cover, instead of the left!
Italian version information and images kindly provided by Stefan Christian Attrill
Gallery
Tracklist