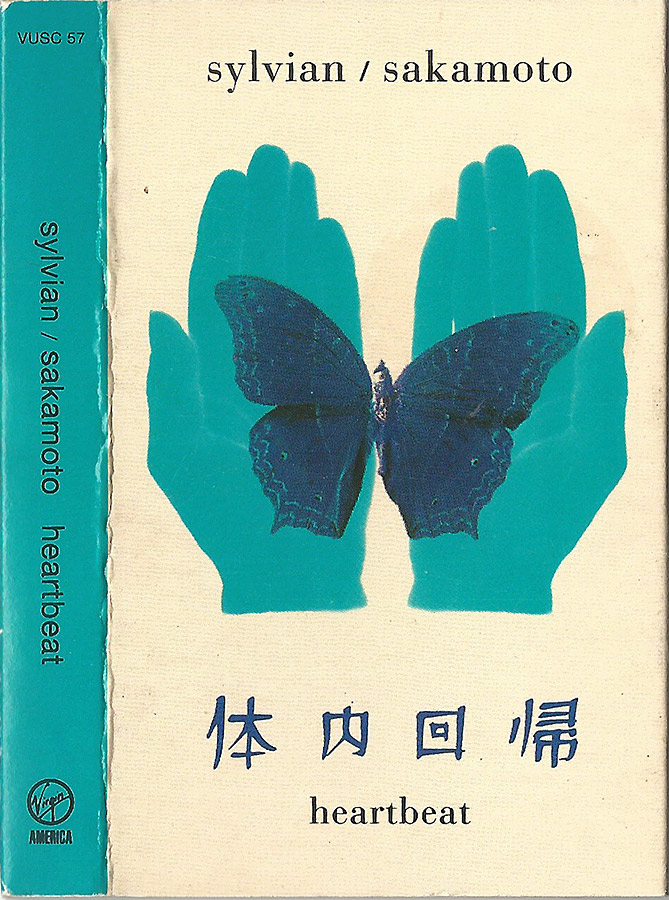 Released at June 1, 1992
© Virgin Records America Inc.
Great collaboration on cassette. Featuring Ryuichi Sakamoto and Ingrid Chavez.
Sorry for the not being so mint condition of this item.
Heartbeat (Tainai Kaiki II) (music: Sylvian, Sakamoto, Lindsay, words: Sylvian, Sakamoto)
Nuages (traditional)
Credits: Produced by 1. Ryuichi Sakamoto and David Sylvian – 2 Sakamoto.
Gallery
Tracklist