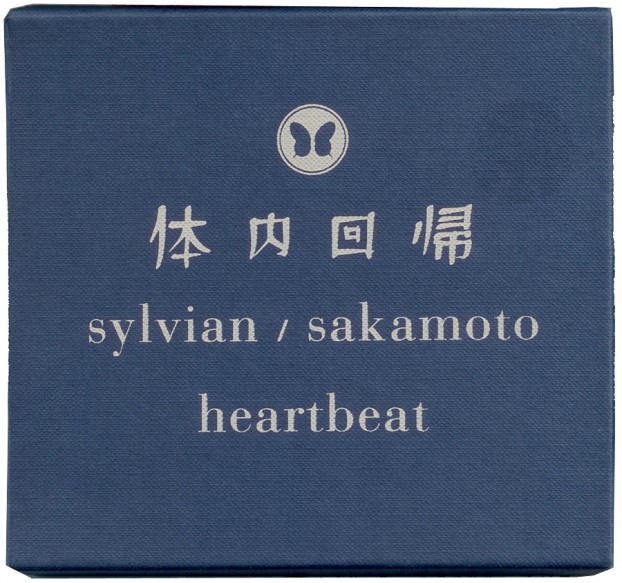 Released at June 30, 1992
Famous blue box with inserts.
The Heartbeat blue box. It is a box that comes with an insert like the sleeve of the regular 5″ plus 2 pictures: one of Ryuichi and one of David. The back of these pictures are printed too with leaf images and Japanese characters. Quite often this box is offered at specialised collector shops. The tracklist differs from the regular version:
1. Heartbeat (Tainai Kaiki II)
2. Forbidden Colours
3. Heartbeat I
4. Nuages
1,2. Writen by Sakamoto/Sylvian. 3 Written by Sakamoto. 4. Based on a traditional song.
Gallery
Tracklist
Booklet