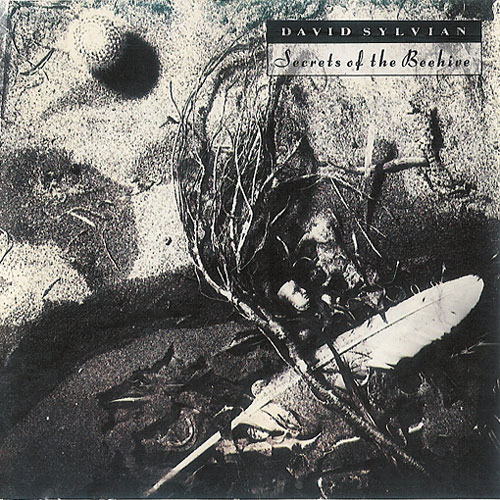 Released at November 7, 1987
(P)(C)1987 VIRGIN RECORDS LTD/Opium (Arts) Ltd.
RELEASED: 1987, UK
Virgin Records, CDV 2471, 0777 7 86028 2 8
LP: Virgin Records America, 7 90677-1
LP: Virgin Records Italy, V 2471
LP: Virgin Records Canada, VL 2471
LP: Virgin Records EU, 208 675-630, 208 675
LP: Virgin Records UK, V 2471
LP: Virgin Records Greece, VG 50304
CD: Japan 1993, Virgin Japan VJCP 23211
Re-issue: 1996, Virgin Japan VJCP 3263.
Third solo album
All songs composed and arranged by David Sylvian, except (Forbidden Colours, bonus track on CD version) composed by Ryuichi Sakamoto and David Sylvian, arranged by David Sylvian and Steve Nye.
*The Japanese version omits Forbidden Colours and features Promise, composed by David Sylvian (miss-spelled as Promis)
Note that the Japanese booklet is extended to 22 pages with Japanese credit notes and all lyrics in English and Japanese.
Personnel
string(1,2,3,6,9,*), woodwind(5) and brass(8)arrangements by Ryuichi Sakamoto
orchestral(4) and string(8) arrangements by Brian Gascoigne
string(10) arrangement by Ryuichi Sakamoto and Ann O'Dell
Produced by Steve Nye, assisted by David Sylvian
Mixed by Steve Nye, assisted by David Sylvian
Engineered by Steve Nye, except "Forbidden Colours" by Steve Nye and Peter Williams
Second Engineers: Richard Moakes, Steve Parker, John Timperley
Assistant Engineers: Jean-Jacques Lemoine, Roland Prent, Steve Williams
Recorded: London and Bath, England & Chateau Miraval, Le Val, France
Wisseloord Studios, Hilversum, Holland / Cut by Tony Cousins 1987
Recording co-ordinated by Richard Chadwick, assisted by Catherine Wilson
Insert by 23 Envelope
Still-life photography: Nigel Grierson
Design and typography: Vaughan Oliver / Portrait photography: Yuka Fujii
| | | |
| --- | --- | --- |
| David Sylvian | : | vocal, acoustic guitar, piano, organ, synths, tapes |
| Ryuichi Sakamoto | : | piano, organ, synths |
| David Torn | : | electric guitar, acoustic guitar, guitar loop |
| Phil Palmer | : | slide guitar, acoustic guitar |
| Mark Isham | : | flugelhorn, trumpet |
| Danny Thompson | : | double bass |
| Steve Jansen | : | drums, percussion |
| Danny Cummings | : | percussion |
Included, a picture taken from the book The Sketchbook of Ryuichi Sakamoto, featuring a letter from David to Ryuichi about the arrangements of the original tracklist:
Ride
Orpheus
The Boy With The Gun
On The Waterfront
Promise
September
The Devil's Own
Let The Happiness In
Gallery
Tracklist
Booklet