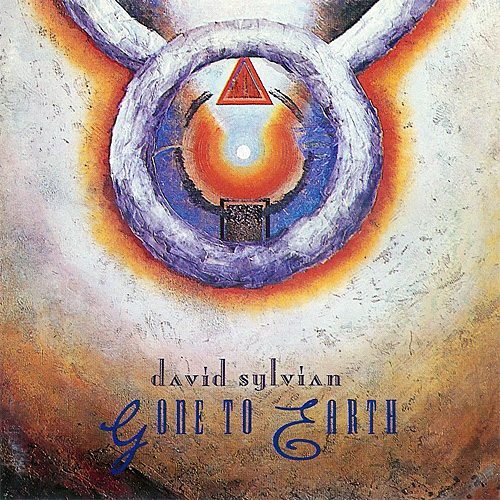 Released at September 13, 1986
(P)(C)1986 Virgin Records (Ltd)/Opium (Arts) Ltd.
Virgin Records Ltd. CDVDL 1
1CD: Virgin Records UK CDVDL-1, 1, 0 777 7 86003 2 9, 0 777 7 86003 29
1CD: Virgin Records Japan 32VD-1048
2CD: Virgin Records Japan VJD-25021-22
2LP: Virgin Records Canada VD 2393
2LP: Virgin Records UK VDLI
2LP: Virgin Records America 7 90577-1
2LP: Virgin Records Italy VDLI
2LP: Virgin Schalplatten GmbH Germany 302 803-420
2LP: Virgin Records America 7 90577-1
Second solo album
Shown is the tracklist for the 2LP and Japanese 2CD version.
On the regular single CD versions the tracks:
Silver Moon over Sleeping Steeples,
A Bird Of Prey Vanishes Into A Deep Blue Cloudless Sky and
Sunlight Seen Through Towering Trees
are omitted.
Credits:
Produced by D. Sylvian and Steve Nye.
Engineered by Steve Nye assisted by Nick Blundell and Noel Haris.
Mixed by Steve Nye. Assisted by David Sylvian.
Recorded in London & Oxfordshire 1985-1986 for Klangfarben Productions.
Recording coordinator: Richard Chadwick assisted by Catherine Wilson.
Photography by David Buckland.
Cover art by Russell Mills.
Japanese 1CD edition. Same tracklist as the regular 1 CD version (4 instrumentals missing).
The artwork is a bit different compared to the regular version and the japanese 2CD set version. The painting is much too bright printed and the lettering of the title is compared to the other versions, extremely tiny.
Major difference is the back inlay. Plain black/blue with straight typesetting.
Inlay is just a cover with a foldout poster (w/lyrics) inserted plus a foldout credits sheet.
Just for the completist. Foldout inlay contains lyrics in English and Japanese.
Gone To Earth (Japanese 2CD set) contains full tracklist.
note the little difference in artwork compared to the regular version.
| | | |
| --- | --- | --- |
| David Sylvian | : | vocal, guitar, keyboards, radio |
| Steve Jansen | : | drums, percussion, sampled bass |
| Richard Barbieri | : | atmospherics on 3,5 |
| Bill Nelson | | solo electric/acoustic guitars on 3, 5, 7, 8, 9, 16 |
| Robert Fripp | | guitars on 1, 4, 5, 6, 7, 13, 17 |
| Ian Maidman | : | bass on 1,6,7 |
| Steve Nye | : | piano on 10 |
| John Taylor | : | piano on 2 |
| Kenny Wheeler | : | flugelhorn on 2,3 |
| Harry Beckett | : | flugelhorn on 5 |
| Phil Palmer | : | guitar on 1 |
| Mell Collins | : | soprano sax on 6,7 |
| B.J. Cole | : | pedal steel guitar on 7, 12 |
Gallery
Tracklist
Booklet