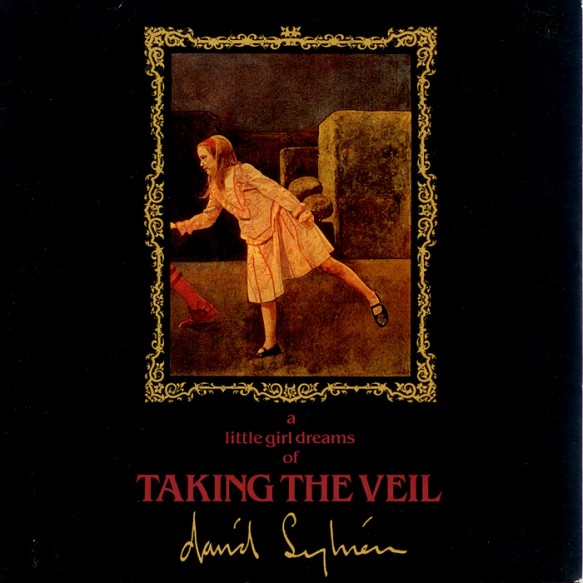 Released at August 9, 1986
7": Virgin VS815
7" square picture disc: Virgin VSS 815b
12": Virgin VS815-12
12" Germany: 608414, 608 414-213
First single from Gone To Earth
The Mendelsohn remix only on 12″.
A Bird of Prey Vanishes into a Bright Blue Cloudless Sky only on 12″.
It seems that not all 12″ records (VS815-12) have the Mendelsohn remix. The sleeve does not mention the track but does mention the name of Julian Mendelsohn. On some versions the label does mention the remix track.
Credits: Produced by David Sylvian and Steve Nye.
Cover art; "just this moment; somehow or other, they began to run" by Peter Blake.
Design: Yuka Fujii.
Gallery
Taking The Veil sleeve front

Taking The Veil sleeve back

Square picture disc Taking The Veil
Tracklist