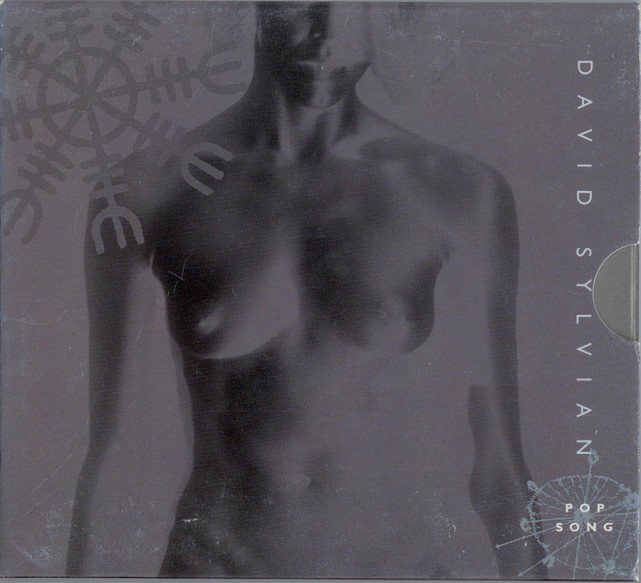 Released at October 2, 1989
The UK boxed version of the Pop Song 5 inch CD single in carton slip-case box. Beautiful!
It's a great box with the outer artwork as the 12″ and the 3″ and the inner box is printed with Sylvian's discography (+ video and books). The CD case (small single case) is presented with a p/s listing the lyrics of Pop Song.
Credits: Produced by 1,2 Sylvian, Nye – 3 Sylvian.
Design by MC2.
Photography by David Buckland.
Portrait: Allistar Thain
Artwork by Russell Mills and Dave Coppenhall (mc2).
Gallery
Tracklist