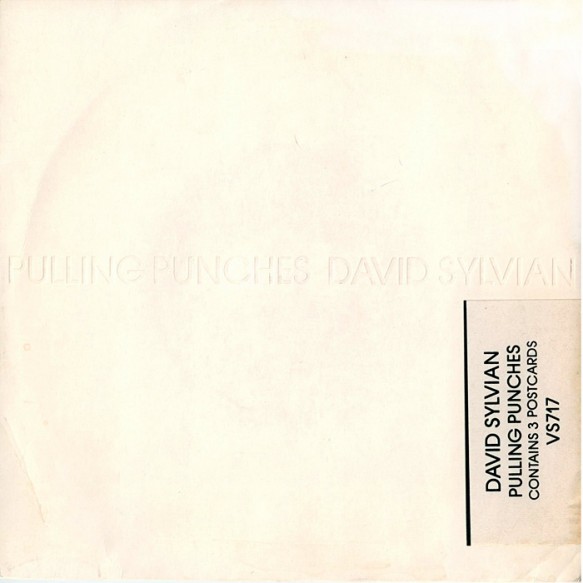 Released at November 1, 1984
7": Virgin VS 717, incl. 3 postcards
12": Virgin VS 717-12, inc
Third, least succesful, release of Brilliant Trees
Postcards included with Pulling Punches single.
Pictures by Yuka Fujii. Art by Jean Cocteau
Postcards only included with embossed 7″ version and 12″. Shown is the 7″ embossed sleeve. Artwork shown by David is by Jean Cocteau. 12″ has different sleeve.
Credits: Produced by Sylvian, Nye.
Cover by Sylvian, photography by Yuka Fujii.
Note: Although the sleeve mentions the remixed version of Backwaters, I hear no difference with the album version.
Gallery
Tracklist