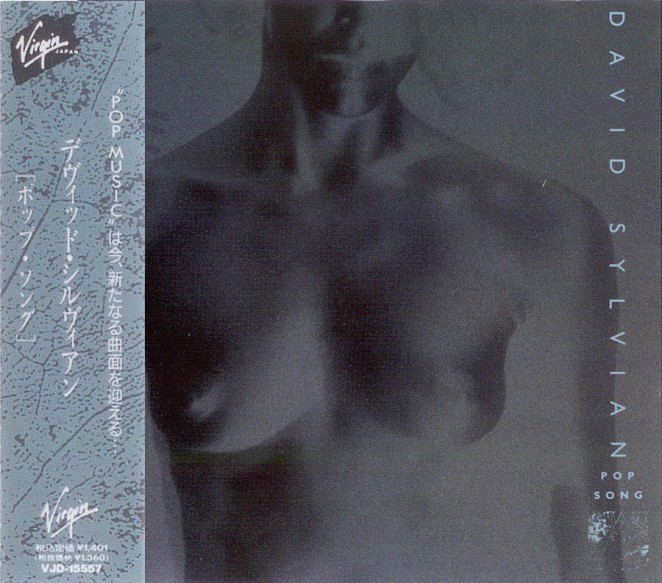 Released at December 6, 1989
Japanese version of this single.
The Japanese 5″ Pop Song inlay. I think you can hardly identify any text on the OBI, but it actually has a  misspelling: Pop Music 😉 Very hard to find item and on many want-lists spotted. Note the different photo-cut of the naked lady.
Credits: Produced by 1,2 Sylvian, Nye – 3 Sylvian.
Design by MC2.
Photography by David Buckland.
Portrait: Allistar Thain
Artwork by Russell Mills and Dave Coppenhall (mc2).
Gallery
Tracklist