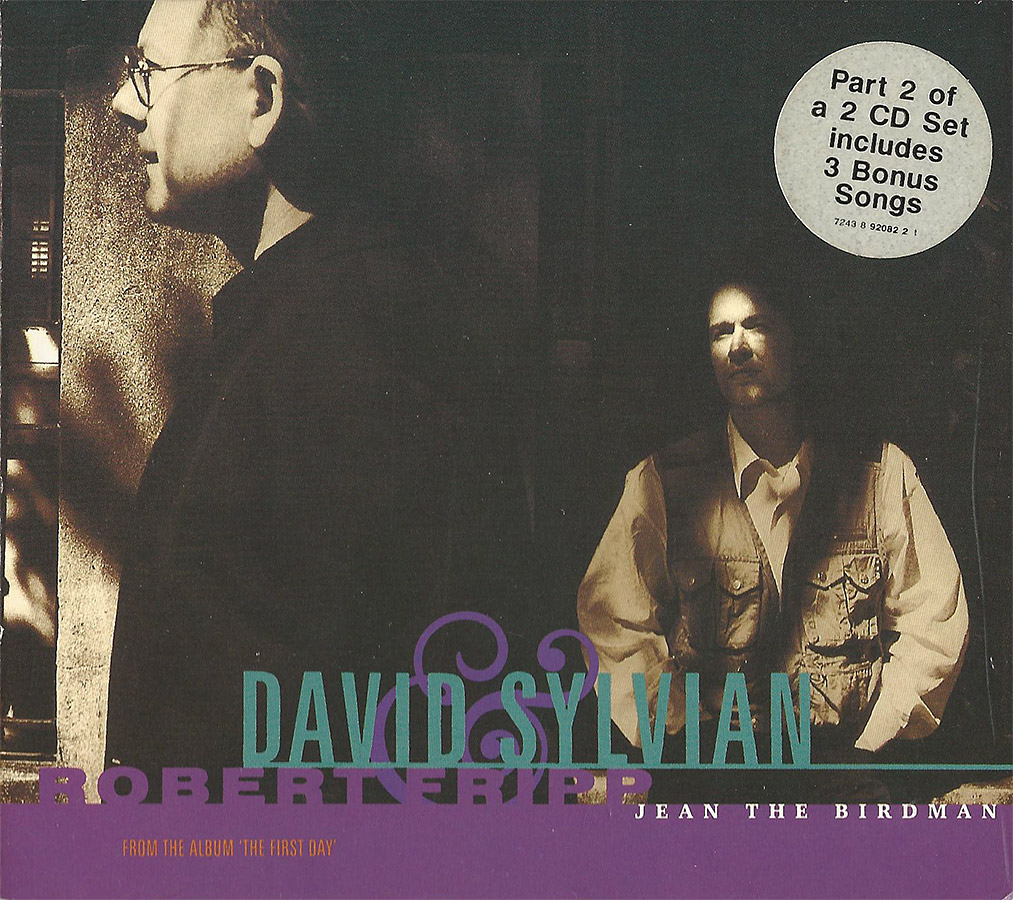 Released at August 28, 1993
Rare! The bonus tracks are probably a couple of the best ever recorded songs by David Sylvian. Unfortunately, this 2CD digipack is rather hard to get.
The couple were formed when Robert Fripp approached David Sylvian in 1991 with a view to have him join a renewed King Crimson. Sylvian  eventually declined but the pair decided to collaborate on a new project instead, augmented by Trey Gunn, Jerry Marotta and Pat Mastelotto. They released two albums (one studio, one live) and two singles before  parting ways.
Gallery
Jean The Birdman part 1 front

Jean The Birdman part 1 back

Jean The Birdman part 1 disc

Inner artwork unfolded digipack

Outer artwork unfolded digipack
Tracklist