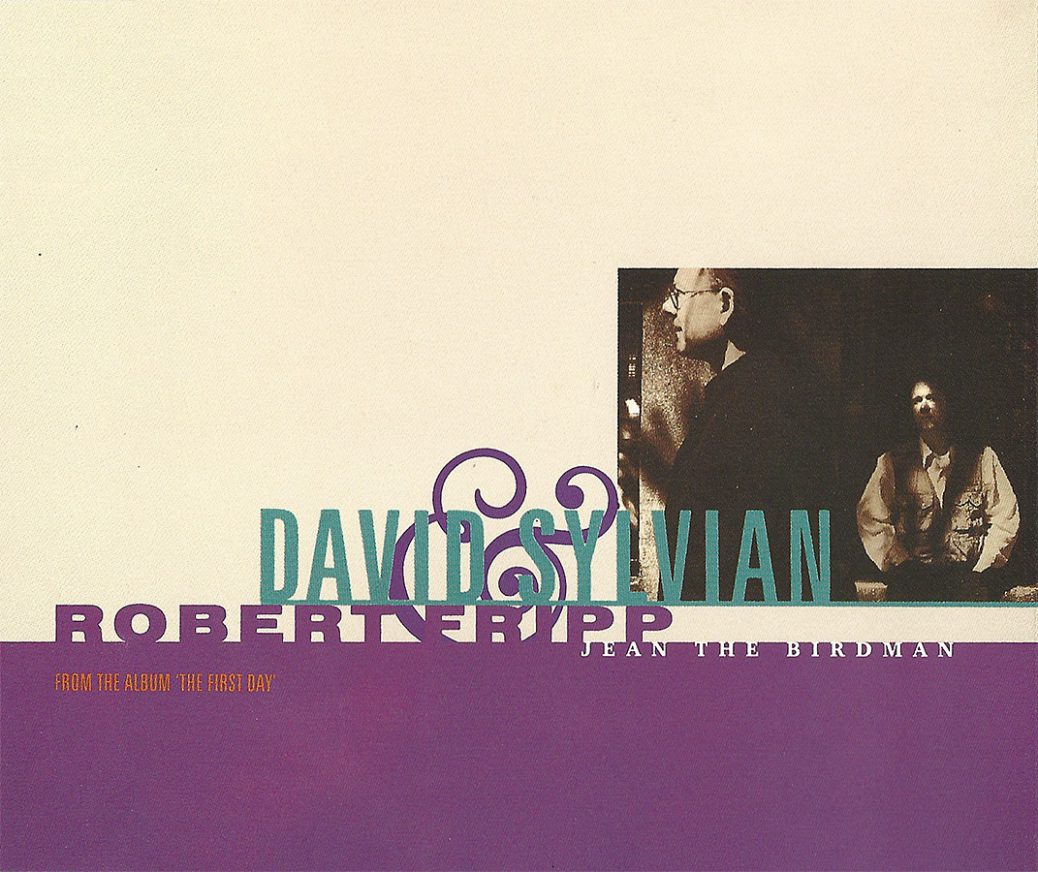 Released at August 28, 1993
Custom fold-out printed sleeve. Difficult to find, maybe even more difficult than the regular part 1 of the Jean The Birdman 2CD digipack.
The couple were formed when Robert Fripp approached David Sylvian in 1991 with a view to have him join a renewed King Crimson. Sylvian eventually declined but the pair decided to collaborate on a new project instead, augmented by Trey Gunn, Jerry Marotta and Pat Mastelotto. They released two albums (one studio, one live) and two singles before parting ways.
This promo comes in a plastic tray with inlay and stickers on the front, mentioning the release date of the single (August 16th, 1993) and contact information.
One sticker features a commercial message: "Two artists spanning two generations, with millions of record sales to their names, release a new single from the album The First Day".
Gallery
Jean The Birdman promo inlay

Jean The Birdman promo disc

Jean The Birdman promo stickered case
Tracklist