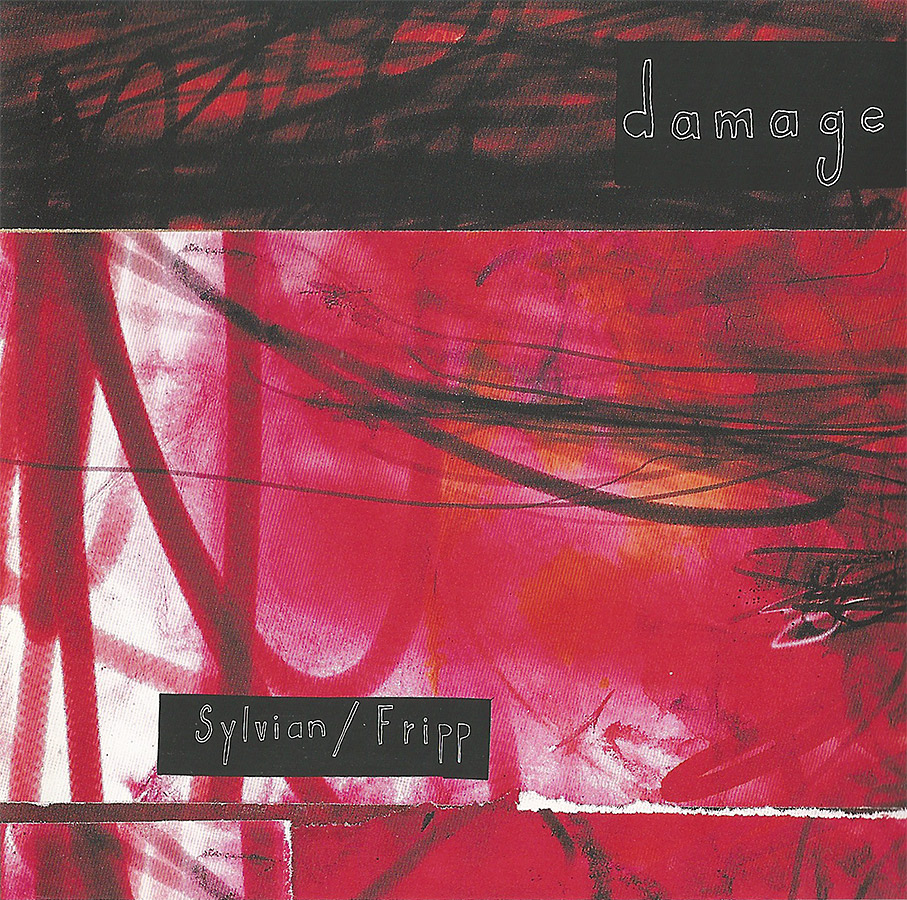 Released at September 10, 2001
Virgin Venture, CDVE 958. Japan: VJCP-68338
The 2001 re-issue of the Sylvian/Fripp live album
Recorded live London, December 1993. Live recordings engineered by Dave Kent. Produced, engineered and mixed by David Sylvian at Samachi Sound NH, USA May 2001. New artwork by Shinro Ohtake.
Every Colour You Are is now listed in the American way: Every Color You Are.
David replaced Darshan with Jean The Birdman, as he believed that this track would fit in better with the rest.
Japanese version is equal, except for the extra lyrics inlay sheet and obi.
Personnel
Robert Fripp – Guitar, Frippertronics
David Sylvian – Guitar, keyboards, vocals
Trey Gunn – Chapman Stick, vocals
Michael Brook – Guitar
Pat Mastelotto Drums
Artwork – Shinoro Ohtake
Composed by Sylvian, Fripp (tracks: 1, 2, 4 to 8, 11, 12), Gunn (tracks: 1, 2, 4 to 6, 8, 11, 12)
Coordinator – Hisako Motoo, Yuka Fujii
Tour co-ordinator – Richard Chadwick
Visual projects – Yuka Fujii
Design – Shingo Ikeda
Lighting and stage design – Haruki Kaito
Live Recording engineer – Dave Kent
Mixed by David Sylvian
Lighting Operator – Phil Witten
Management [David Sylvian, For Opium (arts) Ltd.] – Richard Chadwick
Management [Robert Fripp, For Discipline Global Management] – David Singleton
Tour manager – Tim Hook
Artwork photography – Masataka Nakano
Produced by David Sylvian
press release Virgin Records:
David Sylvian: More Damage, New Dates

In advance of his Autumn 2001 world tour, David Sylvian has decided to re-mix and re-issue the live album which he recorded during the Sylvian/Fripp tour of 1993.

The original version of Damage, released in 1994, was produced by Robert Fripp. Issued initially as a limited edition, the album sold out in a matter of weeks. Rather than just re-issue that version the new David Sylvian mix tells the story of the same concerts from the singer's perspective. Sylvian has also decided to include Jean The Birdman, appearing on the album as an alternative to Darshan.

That substitution apart, the songs remain the same. However the alternative mix does provide a revealing insight as to how differently two musicians can view both their own and their shared material in a performance setting.

Released by Virgin Venture on September 10 with new artwork by Shinro Ohtake, the second coming of Damage has been auspiciously timed, coinciding as it does with a flurry of live activity from both David Sylvian and Robert Fripp. David Sylvian's first tour since his Slow Fire tour in 1995 kicks off in Japan in September and winds up at The Olympia Theatre in Dublin on October 17th, following 2 shows at the Hammersmith Apollo in London on October 14th/15th.

As a member of King Crimson, Fripp is playing a series of American dates throughout August supporting Tool. The current Crimson line-up also includes two members of the Sylvian/Fripp project, stick player Trey
Gunn and drummer Pat Masteletto.

Michael Brook – the 5th member of the group featured on Damage is now based in Los Angeles where he is currently working as a producer & soundtrack composer.

This new production of Damage triumphantly re-visits an inspired collaboration between 2 of Britain's most innovative & influential musicians.

(press release Virgin Records)

1. God's Monkey (Sylvian / Fripp / Gunn / Bottrill) 6.39
2. Brightness Falls (Sylvian / Fripp / Gunn) 6.29
3. Every Colour You Are (Sylvian / Karn / Jansen / Barbieri) 5.44
4. Jean the Birdman (Sylvian / Fripp / Gunn) 4.03
5. Firepower (Sylvian / Fripp / Gunn) 7.09
6. Damage (Sylvian / Fripp / Gunn) 4.22
7. Gone to Earth (Wylvian / Fripp) 2.29
8. 20th Century Dreaming (a Shaman's song) (Sylvian / Fripp / Gunn) 7.54
9. Wave (Sylvian) 6.17
10. Riverman (Sylvian) 4.58
11. Blinding Light of Heaven (Sylvian / Fripp / Gunn) 4.24
12. The First Day (Sylvian / Fripp / Gunn) 5.23

Recorded live London, December 1993
Produced by David Sylvian

David Sylvian: Guitar, Keyboards, Vocals
Robert Fripp: Guitar, Frippertronics
Trey Gunn: Chapman Stick, Vocals
Michael Brook: Infinite guitar
Pat Mastelotto: Drums

Live recordings engineered by Dave Kent
Produced, engineered and mixed by David Sylvian at Samachi Sound NH, USA May 2001

Tracks 2,4,5,6,8,11,12 published by Opium (Arts) Ltd / Crimson Music / BMG Music Publishing Ltd
Track 1 published by Opium (Arts) Ltd / Crimson Music / BMG Music Publishing Ltd / Real World Music Ltd
Track 3 published by Opium (Arts) Ltd / EMI 10 Music Ltd
Track 7 published by Opium (Arts) Ltd / Virgin EG Music Ltd / BMG Music Publishing Ltd
Tracks 9, 10 published by Opium (Arts) Ltd
Many thanks to Hikaru Sasaki (Virgin UK) for providing the information and artwork
Gallery
Damage re-issue inlay sheet

Damage re-issue inlay sheet back

Damage re-issue back inlay inner side

Damage re-issue back inlay outer side

A flyer for the Damage re-issue

Japanese creditsheet front Damage Re-issue

Japanese creditsheet back Damage Re-issue
Tracklist
Booklet