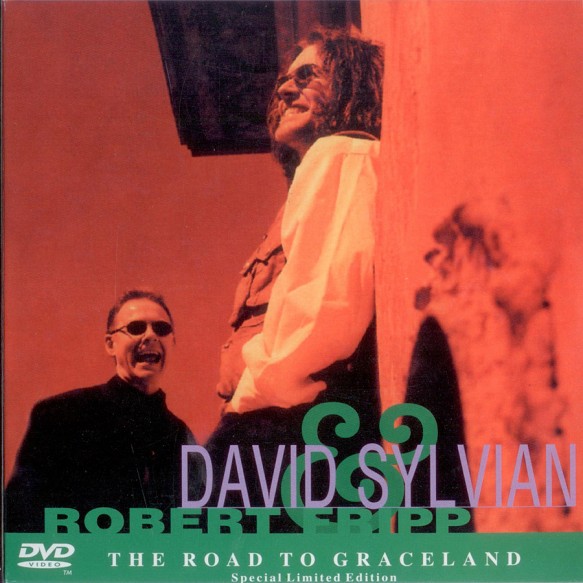 Released at June 1, 2005
Tracklists are equal to original releases
2CD set containing both The First Day and Damage plus a DVD with The Road To Graceland video.
This is a professional packed Russian anthology of David's work with Robert Fripp. A double folded digipack contains the albums The First Day and the remastered version of Damage. Plus, a DVD is included with the video release of The Road To Graceland (Live In Japan).
Artwork is taken from The First Day and Damage, but all is well done and obviously with care. No serious faults, only Samadhi is written as Samachi <sic>.
The print on the CD's are new too, so these were not 'borrowed' from other counterfeits. The DVD is absolutely fun to have as this video was never (officially) released on DVD before. The quality of video was a bit dissappointing. Obviously, the video has been digitized from tape and got no extra makeover treatment.
Nevertheless, a remarkable release. Shame it's unofficial as the DVD itself is worth the buy. Currently, only eBay lists this release.
Gallery
Tracklist