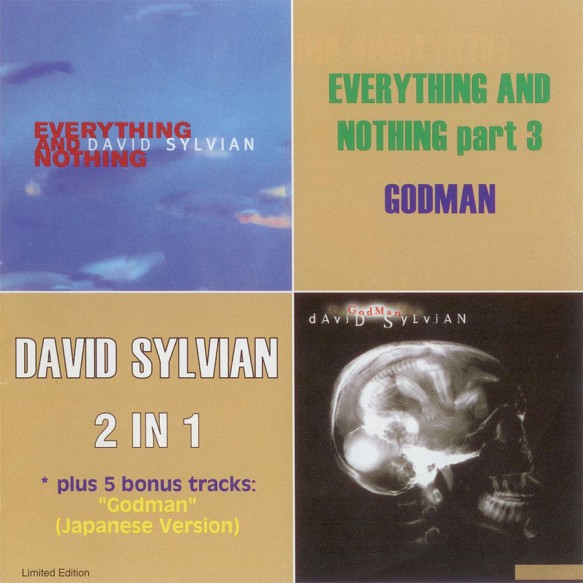 Released at November 12, 2001
Not a counterfeit of an official release, but a 2 in 1 release!
At a glance:
Sold as E&N part 3 and Godman, incl 5 bonus tracks.
Best:
The tracklist and the disc. First, there is no such thing as a Japanese version of Godman (just exact copies to fill up the disc) and secondly, the Guy Sigworth remix is consequently titled as Codman.
The disc is beautiful, as all latest Russian releases are. At the back, no barcodes detected. The booklet is a folded sheet with all credits (no typos detected!) on the inside. Although the booklet mentions the interactive part of Godman (Time Spent EPK), there is no sign of it on the disc.
The front artwork says Limited Edition. Some notes on the back inlay are Russian.
Tracklist:
The Scent Of Magnolia (radio edit)
Blinding Light Of Heaven
The Scent Of Magnolia (Portobello mix)
Brilliant Trees (version 2000)
Godman
Shadowland
Godman (Wagon Christ mix)
Shadowland (northfield)
Godman (Guy Sigsworth remix)
Gallery
Booklet