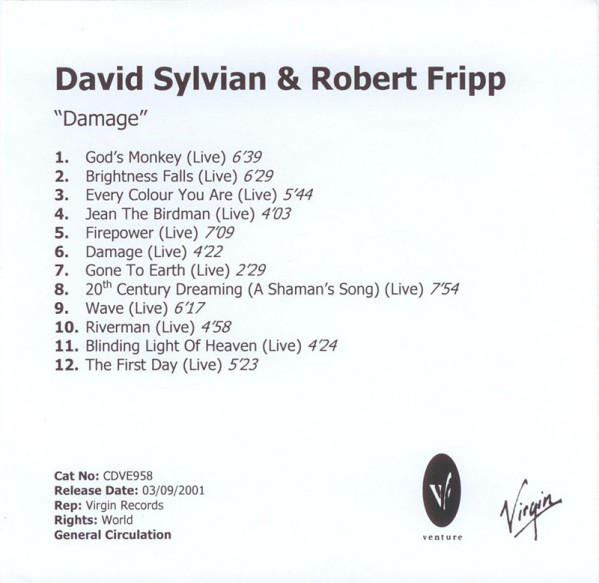 Released at September 10, 2001
This is an advanced promo for Damage (Virgin) on general circulation CDR.
Tracklist:
God's Monkey
Brightness Falls
Every Colour You Are
Jean the Birdman
Firepower
Damage
Gone To Earth
20th Century Dreaming
Wave
River Man
Blinding Light Of Heaven
The First Day
Recorded on the "Road to Graceland '93" tour at London's Albert Hall. This followed the release of the album The First Day and is considered by many to be superior to its studio counterpart. Originally mixed by Robert Fripp and released in September 1994 it was remixed by David in 2000 and released the following year. The band features Trey Gunn and Michael Brook.
Gallery