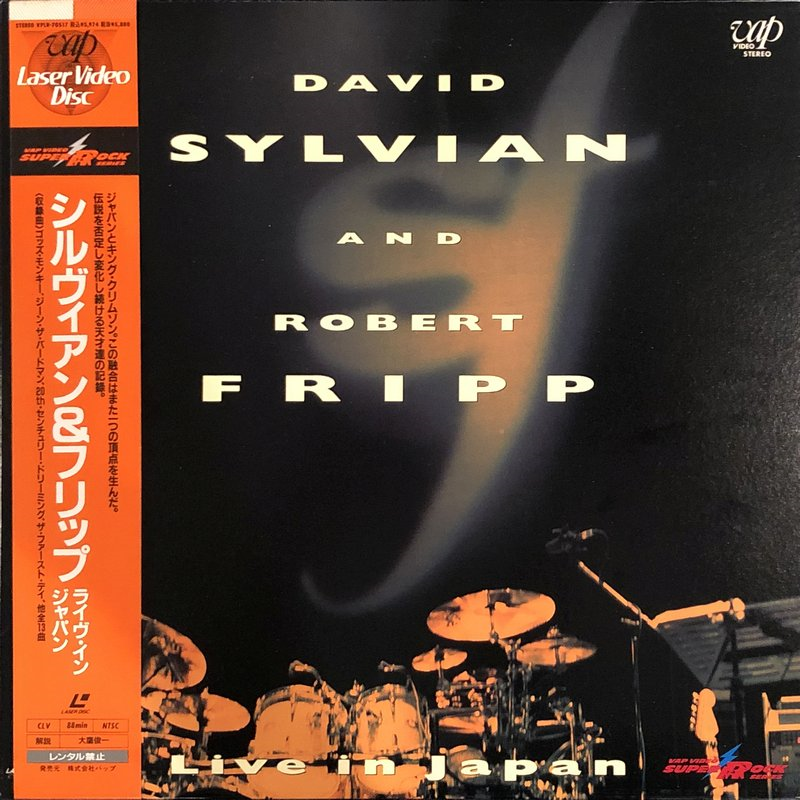 Released at February 1, 1995
Japanese Laserdisc release of Sylvian & Fripp, Live in Japan on 'The Road to Graceland' Tour 1993.
Released in 1995 as part of the Vap Video Super Rock series.
Recorded at Nakano Sunplaza, Tokyo on 26 October 1993.
12″ x 12″ black and white paper insert included with titles and tracklisting and commentary in Japanese.
Orange, black and white OBI.
Sound mixed by Seigen Ono (as mentioned by David Sylvian in interview).
Gallery