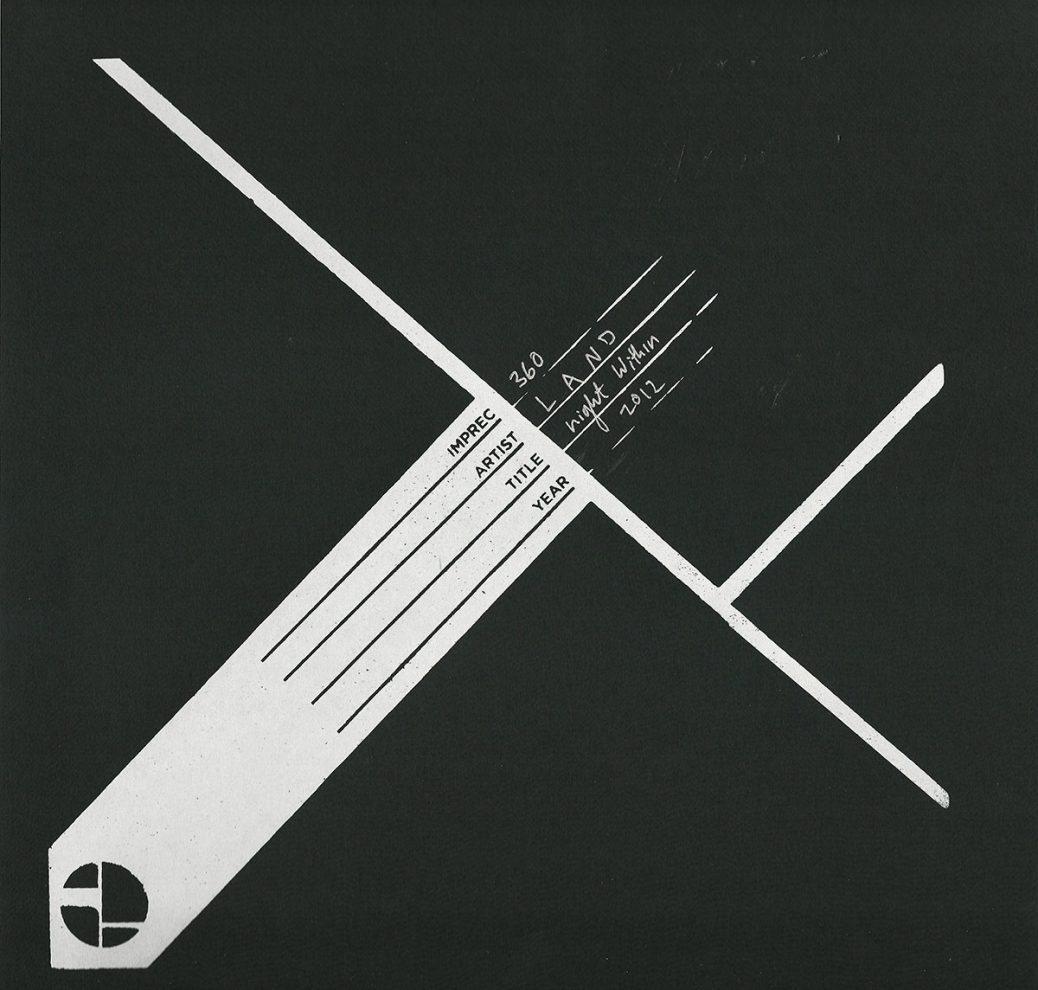 Released at September 7, 2012
Copyright Control LAND 2012.
Black vinyl in Imprec customised sleeve with catalogue information. The record has the same tracklist as the sales version.
Guest contributions include David Sylvian, Daniel O'Sullivan (Miracle and Ulver), Duke Garwood and many others with the two creators, Daniel Lea and Matthew Waters, both taking a directorial role. The album was sculpted in Reykjavik by Ben Frost, enhanced by his signature aural physicality and visceral sub bass. The album is a vast collision of sound, from free brass and woodwind to "geometric" bowed cymbals and metallic percussion.
All material Copyright Control LAND 2012.
Nothing Is Happening Everywhere:
Vocals by David Sylvian
Recorded at Samadhisound
Music by Daniel Lea & MAtthew Waters
Lyrics by David Sylvian
Published by Samadhisound Publishing/Campbell Connely & Co Ltd./Copyright Control
Credits
Paul Cook: Drums & Percussion
Matthew Cousins: Bass & Percussion
Tom Farmer: Double Bass
Dom Garwood: Clarinet
Duke Garwood: Saxophone & Alto Clarinet
Jamie McCarthy: Strings & Piano
Daniel O'Sullivan: Piano
David Sylvian: Vocals
Alexander Tucker: Bowed Mandolin
Richard Turner: Trumpet
In memoriam of Richard Turner R.I.P.
Tracklist vinyl
Side A
1. Nothing Is Happening Everywhere
2. Into The Blue
3. Stillman
4. Nighthawks
Side B
1. Cosmopolis
2. Hotel Room
3. Cold Desire
Gallery
LAND - Night Within Test pressing front

LAND - Night Within Test pressing back

LAND - Night Within Test pressing vinyl
Tracklist