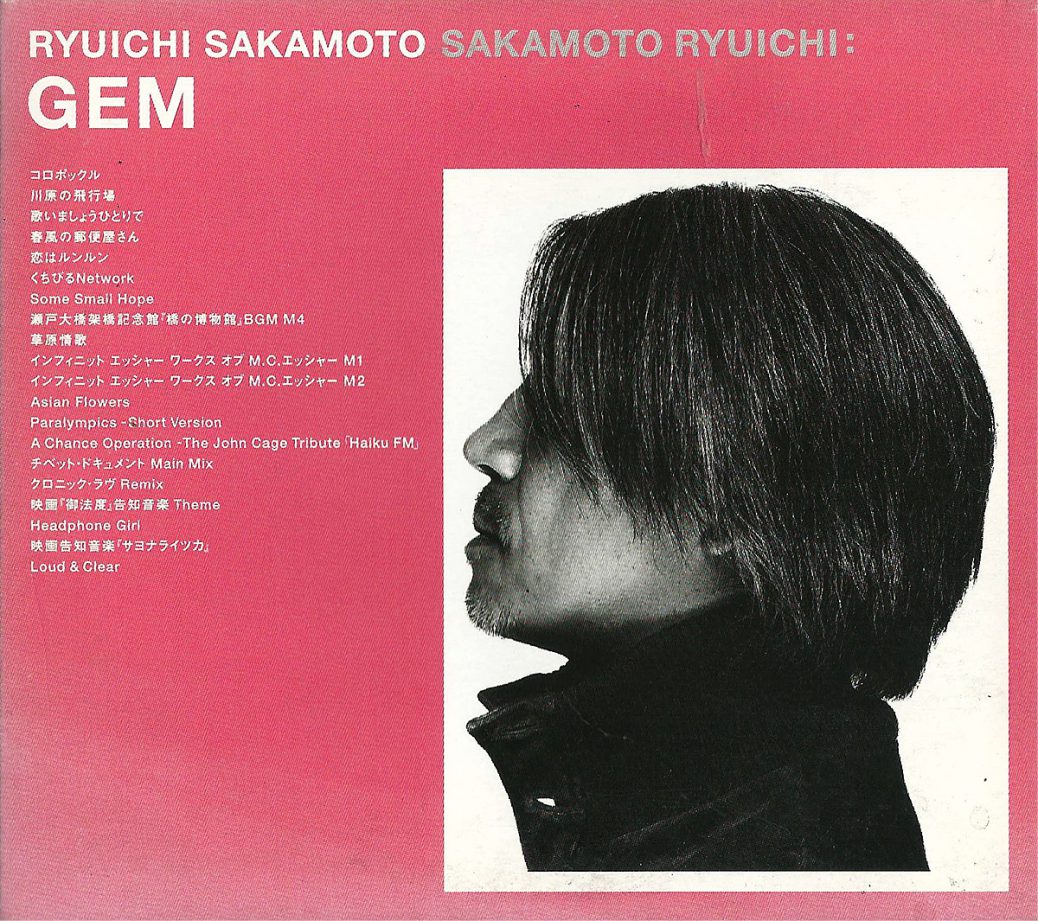 Released at February 1, 2002
Japanese promotional album featuring Some Small Hope (Virginia Astley)
The promo comes in a carton sleeve including a 12 page booklet with credits and lyrics.
Compilation was only available to purchasers of the Sakamoto compilations 'CM/TV', 'UF' and 'US' if they sent in coupons from the first pressings within 3 months of the release date.
Not for sale on the disc and sleeve.
Tracklist
Kohei Oikawa コロボックル
Lily (6) 川原の飛行場
Taeko Tomioka 歌いましょうひとりで
Warabe 春風の郵便屋さん
Tsukasa Ito (2) 恋はルンルン
Yukiko Okada くちびるNetwork
Virginia Astley Some Small Hope
Ryuichi Sakamoto BGM M4
Ryuichi Sakamoto 草原情歌
Ryuichi Sakamoto M1
Ryuichi Sakamoto M2
Ryuichi Sakamoto Asian Flowers
Ryuichi Sakamoto Paralympics (Short Version With Piano)
Ryuichi Sakamoto Haiku FM
Ryuichi Sakamoto Tibet Document (Main Mix)
Miki Nakatani Chronic Love (Remix)
Ryuichi Sakamoto 映画「御法度」告知音楽
Ryuichi Sakamoto Headphone Girl
Ryuichi Sakamoto 映画告知音楽
Ryuichi Sakamoto Loud & Clear
Credits
Compilation Producer – Ryuichi Sakamoto
Edited By – Fernando Aponte, Ryuichi Sakamoto
Mastered By – Ted Jensen
Producer – Ryuichi Sakamoto
Gallery
Tracklist
Booklet