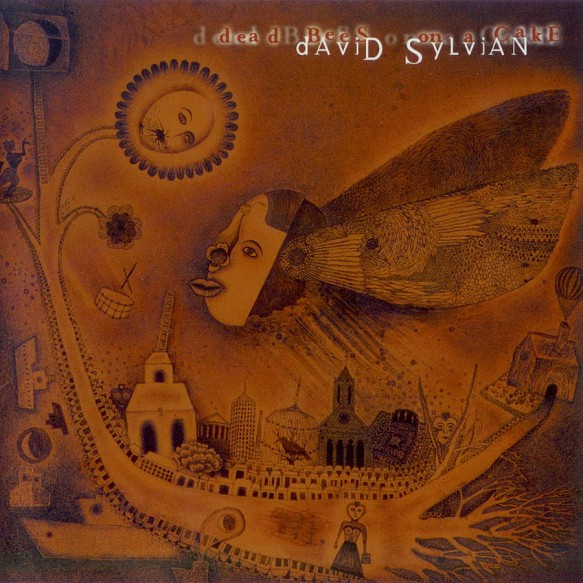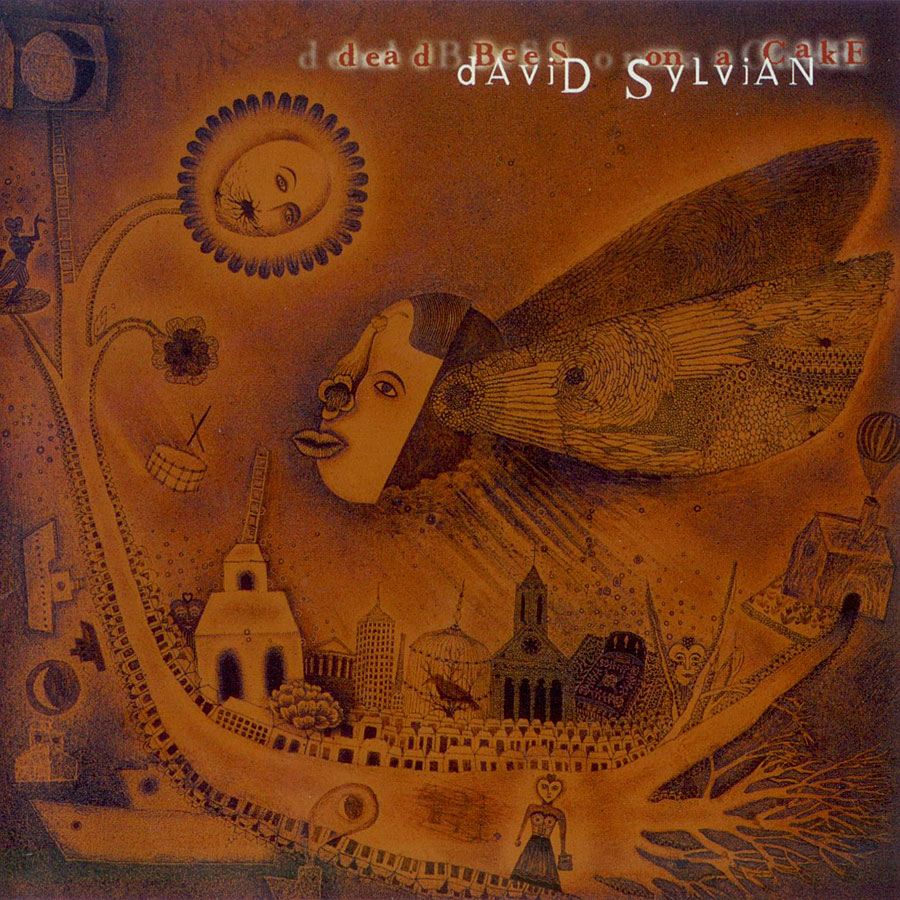 Released at March 29, 1999
Virgin Records Ltd. (c)1999 Virgin Records Ltd. 1999 Virgin Records Ltd.
VIRGIN RECORDS CDV 2471, 7243 8 47071 2 5 , UK: CDV 2876
VIRGIN RECORDS, CDV 2471(CD)
(P)(C)1987 VIRGIN RECORDS LTD., UK
RELEASED: MARCH 29, 1999, UK
J-ISSUED: TOSHIBA-EMI LTD., VJCP-68012(CD)
RELEASED: APRIL 9, 1999, JAPAN
Last solo album on the Virgin label
'With immense love, gratitude and humility I offer this work at the feet of my beloved Amma' (Mata Amritanandamayi).
Comes in a standard jewel case with sixteen page foldout booklet.
Produced by David Sylvian
Mixed by David Sylvian with Dave Kent
Engineered by Dave Kent / Additional engineering: David Sylvian
Assistant engineers: Jacquie Turner, Matt Curry, Scott Crane
Studio maintenance: Dave Kent
Mastered by Bob Ludwig at Gateway Mastering Studios, Portland, Maine
Recorded at Right Track Studios, ny, Real World Studios, box, Sound
House Studio, seattle, Atma Sound, mpls, Seedy Underbelly, mpls, Synergy
Studio, napa
All songs written by David Sylvian, except
"Dobro #1" written by David Sylvian and Bill Frisell,
"Midnight Sun" written by David Sylvian, Johnny Moore, Charles Brown, Eddie Williams,
"Praise" traditional, music by Shree Maa, arranged by David Sylvian,
"Darkest Dreaming" written by David Sylvian, Djivan Gasparyan
Art direction: David Sylvian and Yuka Fujii / Artwork co-ordinator: Yuka Fujii
Drawings: Shinya Fujiwara / Photography: Anton Corbijn
Inlay portrait by Ingrid Chavez / Design: Russell Mills (shed)
Design assistance: Michael Webster (storm)
Bill Frisell appears courtesy of Nonesuch Records
Kenny Wheeler appears courtesy of ECM Records
Marc Ribot appears courtesy of Atlantic Records
Ryuichi Sakamoto appears courtesy of Sony Records
Talvin Singh appears courtesy of Island Records Ltd (a PolyGram company)
Track 1 contains a sample from 'You Know You Know' performed by The Mahavishnu Orchestra, licensed courtesy of Columbia.
Track 3 contains elements from 'Drifting Blues' written by Johnny Moore, Charles Brown and Eddie Williams and published by EMI UNArt Catalog Inc., used by permission. All rights reserved.
Track 3 contains samples from 'I'm Wanderin" performed by John Lee Hooker, licensed courtesy of Fantasy Inc.
Track 10 contains a sample from John Cage's 'Sonata V' from 'Sonatas and Interludes'. Edition Peter's No. 6755 1960 by Henmar Press Inc., New York. Licensed on behalf of the publishers by Peter's Edition Ltd., London. Licensed courtesy of Etcetera Record Company B.V.
Track 14 contains a sample from the recording 'Mother Of Mine' by Djivan Gasparyan, licensed courtesy of All Saints Records.
All songs published by Opium (Arts) Ltd. except:
track 2 Opium (Arts) Ltd / Friz-Tone Music Ltd.
track 3 Opium (Arts) Ltd / EMI United Partnership Ltd. O/B/O EMI UNArt Catalogue Inc.
track 14 Opium (Arts) Ltd / Real World Works Ltd. / EMI Virgin Music Ltd.
Booklet
The booklet is in fact a folded sheet with 8 pictures on each side. It takes some practice to find everything because of it's unlogical folding


Personnel
David Sylvian
:
vocals, guitars, bass, keyboards, sample,
drum programing, percussion programming
Ryuichi Sakamoto
:
rhodes, sampled bansuri, guitar loop, insects
Tommy Barbarella
:
rhodes
Marc Ribot
:
guitar, acoustic guitar, slide guitar
Bill Frisell
:
acoustic guitar, dobro
Lawrence Feldman
:
flute
Kenny Wheeler
:
flugelhorn
John Giblin
:
bass
Chris Minh Doky
:
double bass
Ged Lynch
:
drums
Scooter Warner
:
drums
Steve Jansen
:
percussion, cymbals
Talvin Singh
:
tabla, percussion
Deepak Ram
:
bansuri
Steve Tibbetts
:
gong
Ingrid Chavez
:
vocal
Shree Maa
:
vocal
Gallery
Tracklist