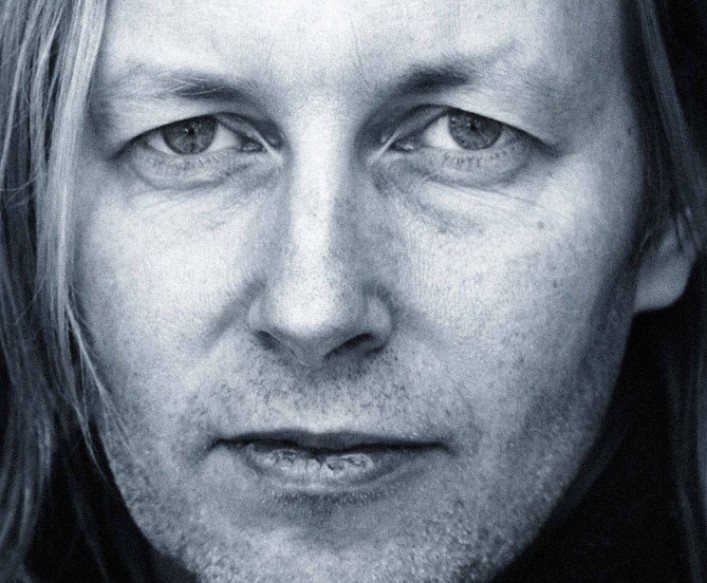 Published at August 15, 2014
Norwegian jazz underground artist.Guitarist Eivind Aarset, one of the most exciting, individual and creative voices from the Norwegian jazz underground, saw Electronique Noir, his first release as a leader, hailed as "One of the best post Miles electric jazz albums" by none other than the The New York Times as well as America's leading jazz magazine Jazz Times and the UK's Jazzwise. Now Light Extracts, his much anticipated follow up album, is set to establish Eivind as one of the key voices in European Nu-Jazz.
Once again his music is a here-and-now reflection of the latest, most exciting sounds to be found in jazz, mixing improvisation with rhythms from european club culture, exploring the potential of a music so new it has not yet set any frontiers or rules and the only limits are the limits of the imagination.
"What drew me to this music was the hypnotic grooves and musical freedom I found," says Eivind. "There's no established rules or tradition in what I am doing, you can make the rules up as you go along. Rhythm is the centre of the music, the landscape the soloist travels through. It's fresh territory and I have no idea where this scene will end up, but there's a lot of great sounds and new music being created which makes it such an exciting scene." Two key tracks on Light Extracts is "Empathic Guitar" with a stunning crossfade into "Wolf Extract" that sets the scene for a creative masterpiece. Taking instrumental imagery to a new level of intensity and excitement, Eivind opens with ambient soundwashes, but he's is careful not to precisely define the new ground he is exploring. Suddenly, as the piece unfolds, his improvisations begin to suggest the sound and chattering symbolism of a 21st century "Bitches Brew", complete with a mysterious bass clarinet. Yet all the while there is no doubt this music is following a fresh path into a yet to be discovered consciousness beyond consciousness, creating a new order of jazz sounds and tribal rhythms that fuses new tastes with old.
Joining Eivind on Light Extracts are Wetle Holte on drums, drum programming and ambient noise, Marius Reksj on bass (who is a part of the Beady Belle duo), Arve Furset on keyboards and Hans Ulrik from Denmark on saxes, the only non-Norwegian and whom Eivind met while playing with Marylin Mazur's band Future Song.
One of Norway's most in demand guitarists, Eivind is a regular member of Nils Petter Molvaer's group, appearing on the trumpeter's landmark albums "Khmer" and "Solid Ether" which first introduced Europe to the sound of the Norwegian jazz underground (Molvaer makes a guest appearance on "Light Extracts"). Away from Molvaer, Eivind has appeared on over 150 albums with musicians as diverse as Ray Charles, Dee Dee Bridgewater, Ute Lemper, Ketil Bjornstad, Mike Mainieri, Arild Andersen, Abraham Laboriel and Django Bates.
Eivind's musical wake-up call came when he was 12 and first heard Jimi Hendrix, "I started on the guitar as soon as I heard him," he recalls with a smile. "I bought a second hand Hendrix record and that was it. Then I started getting into rock bands like Deep Purple, Black Sabbath, Santana and Pink Floyd before my brother introduced me to the music of Miles Davis, the Mahavishnu Orchestra, Weather Report and Return to Forever. After a while I got into the ECM sound of Jan Garbarek, and Terje Rypdal who was a big influence. Then I went on the road with a fulltime heavy metal band, a fantastic experience, until I got tired of being angry every night! Then I quit and became a session musician."
He also became involved in a band called Ab & Zu, which allowed him to start finding his own individual voice, which was taken a stage further working with the Norwegian sax player Bendik Hofseth (who succeeded Mike Brecker in the band Steps Ahead). Then he became progressively involved in Oslo's jazz underground and working with keyboard guru Bugge Wesseltoft he finally arrived at the broader vocabulary for guitar he was reaching for. Then, in 1998 came Electronique Noir that passed all but the most clued-up music critics by. Powerful, yet strangely moving tracks such as "Dark Moisture" and "Entrance/U-Bahn" announced a new voice in contemporary jazz willing to take the music onto the next level of intensity, depth and excitement. Here was music that was truly meant for a new millennium.
Now Light Extracts, the latest instalment of Eivind Aarset's musical odyssey, has arrived, crossing the warp from the tried and tested sounds of  yesteryear to create an inner cinema of musical symbols spinning their own evolution of perpetual transformation. The sonic possibilities of the future begin here, music of the new future jazz and a journey to an unquantifiable musical eternity with no solidarity, no limits, no inception and no conclusion.
Gallery