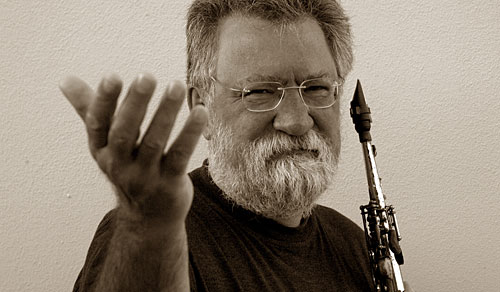 Published at April 5, 1944
Evan Shaw Parker (born 5 April 1944 in Bristol) is a British free-improvising saxophone player from the European free jazz scene.
Evan Parker has developed his own unique style of improvisation on both soprano and tenor saxophone. He has performed solo as well as in various combinations of duos, trios and various larger groups. His own trio includes Barry Guy and Paul Lytton, and he has played with groups like the Globe Unity and London Jazz composers' Orchestra all of which has established him as one of the most original voices in contemporary music.
Gallery